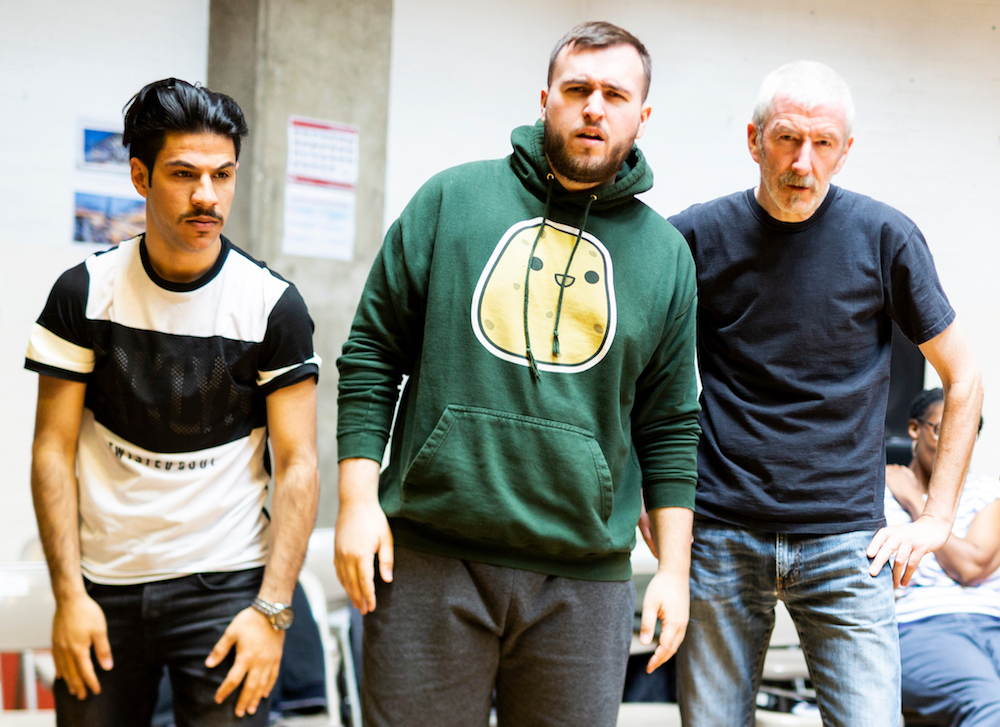 The final production in the Quarry Theatre at West Yorkshire Playhouse before it undergoes a multi-million re-modelling features the people of Leeds.
Searching for the Heart of Leeds is written by Mark Catley based on interviews with over 200 Loiners and is performed by a cast of community actors drawn from across the city. Mark lived in Beeston for 27 years and wrote the play Sunbeam Terrace. These days he writes for Holby City, Casualty and Eastenders for which he won a BAFTA this year.
I spoke to Mark and to actor Hossein Ahmadi, a young Kurdish-Iranian refugee who now lives in Beeston.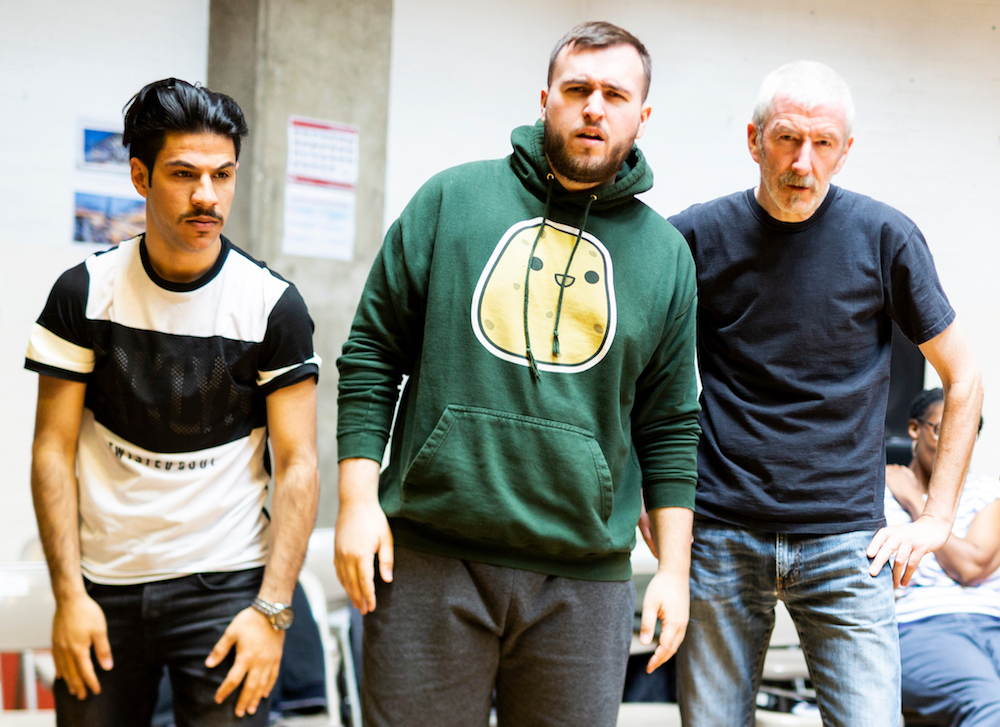 "It is really different to my normal way of working" explains Mark. "I've curated it in a way, it's good to have the stories given to you, but difficult to make it all make sense. We've got a central character, Ben. It's her story, her search for the heart of Leeds."
"Some of the stories when I read them I thought 'Yes that's Leeds.' I got 20 minutes of the play from just two sentences someone said, but I felt it really represented my experience of the city.
"There is a Leeds-ness, it's a mixture of humour and despondency; but also caring hearts – we look out for each other."
Hossein came to the UK three years ago, he has always wanted to act and is studying Performing Arts at Leeds City College. He also attends the First Floor project on a Saturday and was asked to audition for the part of a refugee in the play by Director, Alexander Ferris.
He's very excited about the play: "I love it, I can't wait to get on stage! Learning the lines was difficult because English is my third language, but I worked really hard and got them memorised. Now I want more lines and a bigger part!"
Mark encouraged everyone to get to the Playhouse to see the play:
"I'd encourage you to come and watch it because it's been written with you in mind. This play is speaking to the city of Leeds but I'm from Beeston and it's speaking specifically to you. And it's a good bus service to the Playhouse, so there's no excuse."
Searching For The Heart Of Leeds runs at West Yorkshire Playhouse from Tuesday 19 June to Saturday 23 June. Tickets cost £13.50-£25, box office (0113) 213 7700 or via the website: www.wyp.org.uk/events/searching-heart-leeds/#tickets
We have two free tickets for the show on Friday 22 June at 8pm, in return for writing a review. If you would like the tickets please email info@southleedslife.com telling us why you would like to see the play.