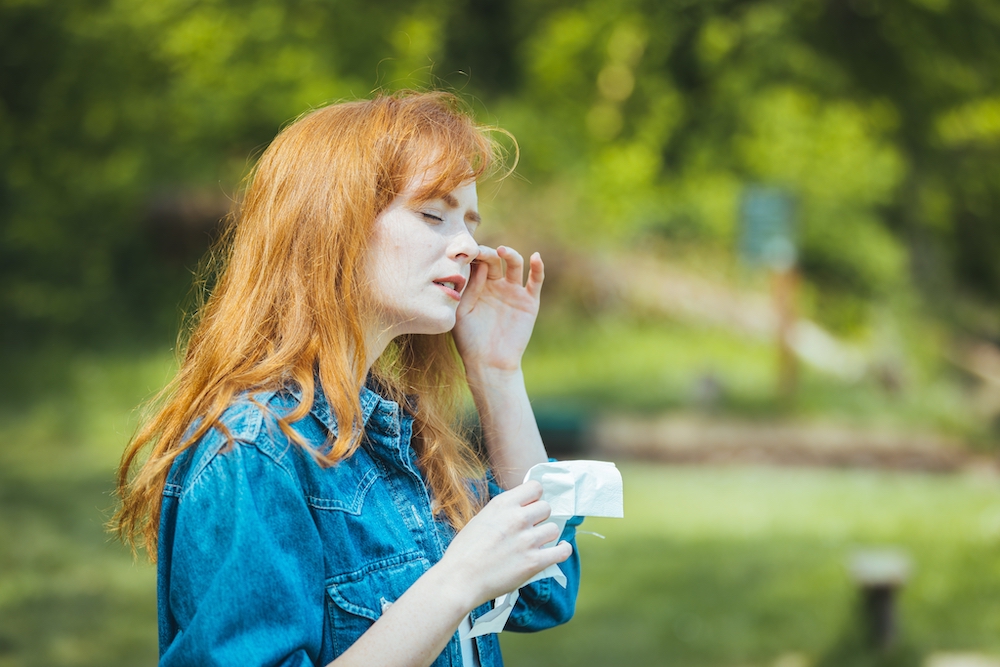 The thought of long hot sunny days when it doesn't get dark until late evening lifts my mood. Spending more time outside enjoying the garden, going for walks, eating BBQ food, and feeling the sun on my skin. What bliss.
This is, until I'm reminded last year, 2022 was the hottest weather in the UK since records began. The truth is I was uncomfortably hot, sticky, itchy with a sun rash, unable to sleep because of the stifling heat and wishing I'd invested in an air conditioning unit as I sat in my attic office, longing for a cool breeze. Being hot and having to work, isn't quite the same as the heat you feel on holiday, where you can dip in and out of the swimming pool is it?
All of that said, I'm still looking forward to summer this year, it hasn't put me off, I don't dread it and I'm not anxious about it. I've cool proofed my office as best as I can, I've invested in a good sun cream, bought a very wide brimmed hat to shade under and a cooling mat that can be placed beneath the sheets to keep me cool on those airless, humid nights.
Preparing those very simple measures has put my mind at ease meaning my concerns as I remember last year's heat wave are fleeting, and don't cause me any distress when I think about them.
You may have heard of the term Seasonal Affective Disorder (SAD) it's often associated with the winter season affecting about 10% of the UK population. The NHS defines it as "winter depression," as symptoms tend to be more noticeable and intense during this time. It's believed that the cold, often bleak weather, reduced daylight hours, inadequate Vitamin D intake, and financial worries related to heating, fuel costs, and festive occasions such as Christmas and New Year's contribute to the intense feeling of low mood and lethargy. People who struggle with winter SAD, which is not to be confused with clinical depression, often start to feel happier and less troubled as spring/ summer arrives.
You may not be as familiar with Summer SAD which occurs in about 1% of the population. The symptoms are different from the winter condition. Summer SAD is linked more with irritability because of the heat, high pollen counts which cause severe hay fever and discomfort, insomnia, diminished appetite, social anxiety as there's increased pressure to attend outdoor events, parties, BBQ's etc. There might be other concerns too, about body image, weight, appearance, and overall health.
Seven simple ways to help treat Summer SAD
1. If you have hay fever, pop into your local chemist and ask to have a word with the pharmacist about getting the best antihistamines for you. There are lots of different varieties available over the counter, some have a slight sedative effect that could help you sleep if you're struggling. If they aren't working, book an appointment with your GP who can prescribe an alternative.
2. Cool proof your house, keeping windows and curtains closed on a hot day will keep the heat out. As temperatures drop later in the day, opening windows will help fresh air circulate. Keep doors closed to rooms that aren't being used, that way the fresher air will only reach where it's needed. A quick Google search will give you lots of other tips to keep your home cool this summer.
3. Use cotton bedding if you can, to keep your bed cool and invest in a gel filled cool pack that you can sleep on or use under your pillow, I bought mine from B&M last year and it's fantastic!
4. Embrace cool showers to reduce your core temperature before bed. This is also a great method to use if you feel yourself getting stressed, angry, or frustrated with the heat. If a shower isn't an option, running cold water over your wrists and splashing your face with it, will help to freshen you up. Dip your toes in the kids paddling pool.
5. Don't feel obliged to go to outdoor events if you know it's not your thing, protect your mental health and wellbeing by saying "no thanks".
6. Take advantage of the coolest parts of the day, to go for a walk take some exercise and meet friends.
7. Hydrate, hydrate, hydrate! Being thirsty is a sign that you're already mildly dehydrated, which can cause you to feel dizzy, light headed, anxious or unwell. Dehydration can also contribute to life threatening illnesses like heatstroke.
I hope these tips are useful, I mean we are in England, so there might not be a whiff of sunshine this year, who knows?
Shannon Humphrey is a Youth and Adult First Aid for Mental Health Instructor working with educational, corporate and private clients. www.pathwaysforpositivity.com
Photo: Shutterstock
While you're here, can we ask a favour?
South Leeds Life is published by a not-for-profit social enterprise. We keep our costs as low as possible but we've been hit by increases in the print costs for our monthly newspaper – up 83% in the last 12 months.
Could you help support local community news by making a one off donation, or even better taking out a supporters subscription?
Donate here, or sign up for a subscription at bit.ly/SLLsubscribe