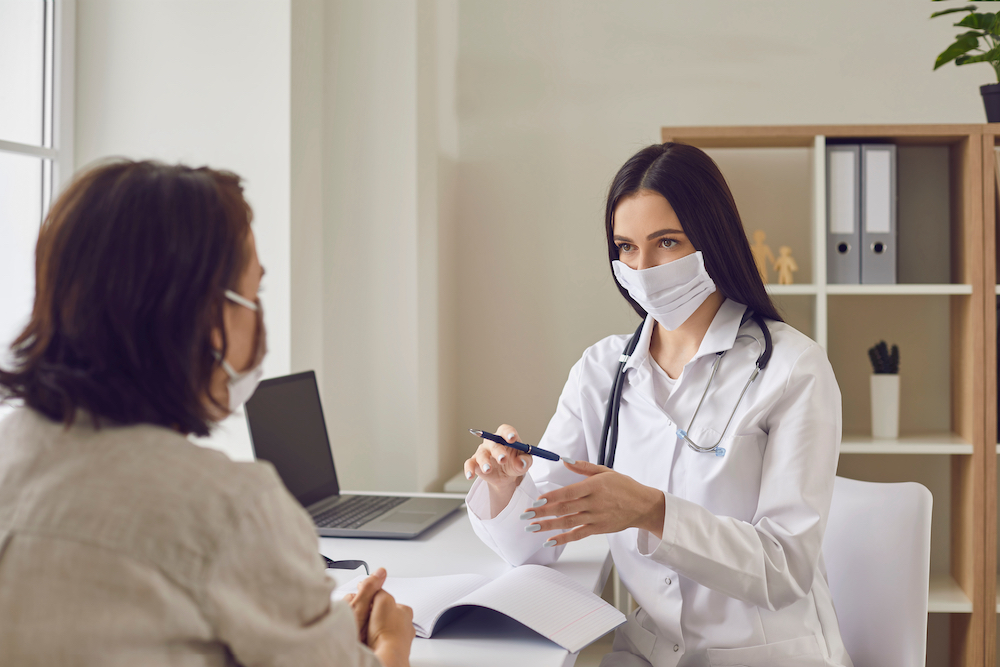 The NHS is Leeds is supporting Ovarian Cancer Awareness Month (1–31 March 2021) by urging local women to know the symptoms of ovarian cancer as this could help to save their life.
Ovarian cancer is the sixth most common cancer in women. According to Ovarian Cancer Action around 7,300 women are diagnosed with the disease each year in the UK. Available figures for Leeds show that in 2018 fifty-eight women were diagnosed with ovarian cancer.
The charity has said 80% of cases occur in women over the age of 50; however, younger women can develop ovarian cancer too. Women are also at a greater risk of developing ovarian cancer if they've had members in their family who have had ovarian or breast cancer.
Symptoms of ovarian cancer include:
Persistent stomach pain
Persistent bloating
Finding it difficult to eat or feeling full quickly
Needing to wee more often
Dr Sarah Forbes, GP and Associate Medical Director of Leeds Clinical Commissioning Group, said;
"I would encourage women to see their GP if they experience any of the symptoms of ovarian cancer. There might be nothing to worry about, but it's best to get yourself checked out to be on the safe side.

"If your GP thinks that you may have ovarian cancer they will arrange for you to have a blood test or a scan. Catching ovarian cancer early could save your life."
Other symptoms of ovarian cancer include;
Back pain
Changes in your bowel habits (diarrohea or constipation)
Feeling tired all the time
For further information on ovarian cancer visit www.ovarian.org.uk
This post is based on a press release issued by NHS Leeds
Photo: Shutterstock