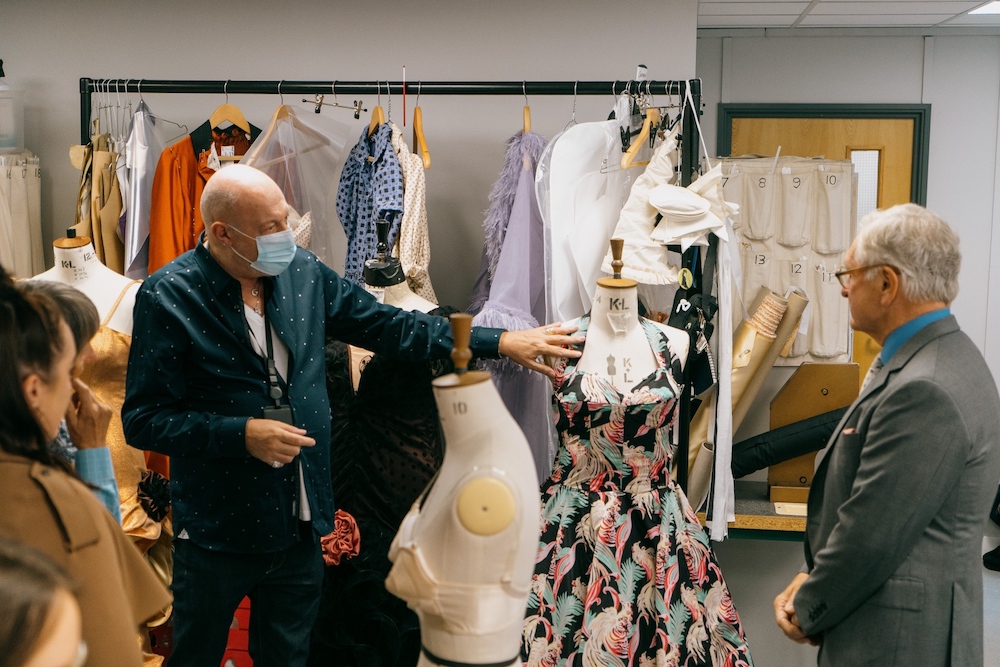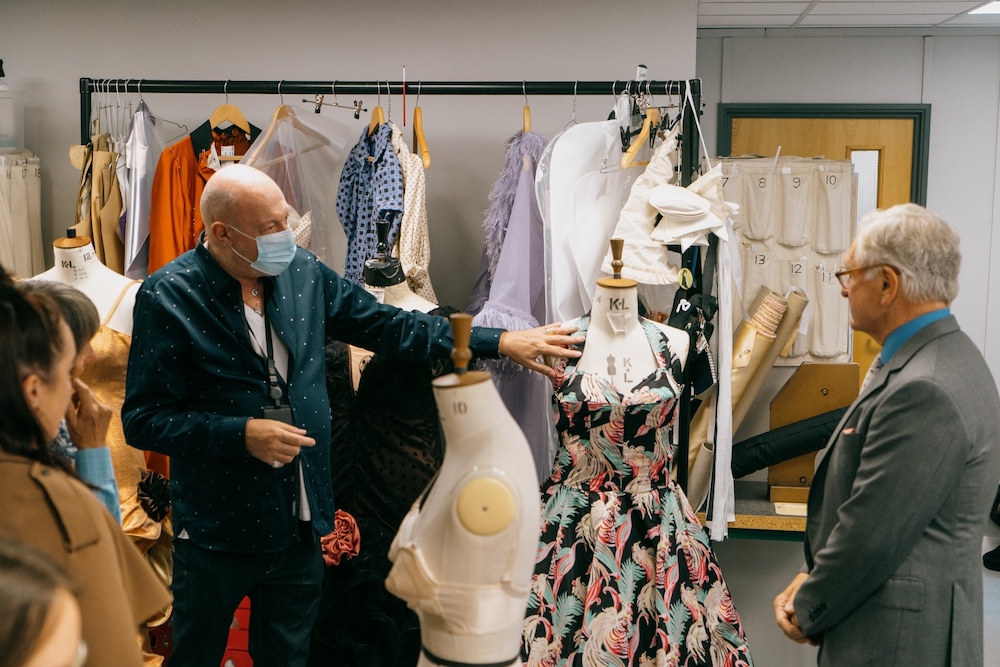 Later this month, Opera North will be welcoming the community behind the scenes of its newly redeveloped building, the Howard Opera Centre, during its first Open Week when all ages are invited to come and find out more about the company and enjoy a programme of performances, talks and workshops.
Arranged to coincide with the October half term, the week will run from Monday 25 October 2021 through to the weekend with performances for all ages in the Howard Assembly Room, a focus on accessibility on the main stage, and Open Day: Backstage Pass and Family Festival days when the doors of the Howard Opera Centre will be thrown open so that people can see what the recent £18 million Music Works transformation has achieved and interact with the company in a variety of ways.
Open Day: Backstage Pass offers a glimpse behind the scenes on Wednesday 27 October with building tours running throughout the day to show everyone the new spaces which have been created and how they are being used. Attendees will be able to peek inside Costume, watch the Chorus of Opera North at work in the new Mantle Music Studio and go backstage at Leeds Grand Theatre following a route which also takes in the impressive new atrium.
During the event, there will be a rare opportunity to gain an insight into the journey of an opera from concept to opening night. Stephen Rodwell, Head of Costume and Wigs will explain how opera singers get to dress the part in Costumes: From Sketch to Stage, while Carmen Backstage talks on the Leeds Grand Theatre stage will reveal the secrets behind the technical wizardry which underpins the current production of Carmen. Visitors to a cover rehearsal of Bernstein's Trouble in Tahiti will get a chance to see how a work evolves in the rehearsal studio, while a special Masterclass led by Head of Music, David Cowan, will show the choices each singer has to make before they even step foot on stage.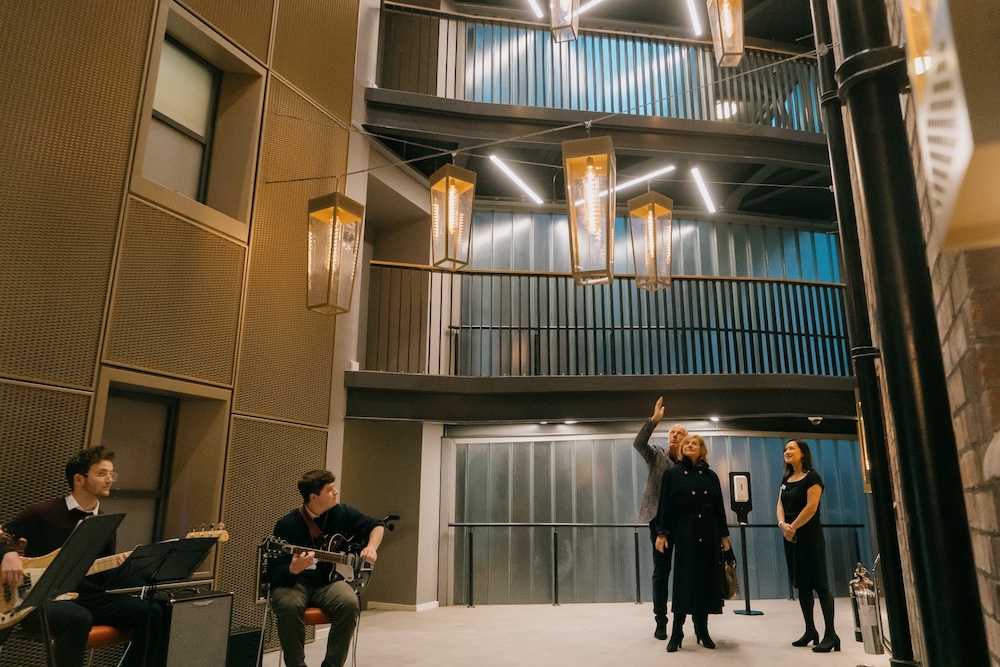 Free performances include Whistle Stop Opera with its fast-paced 40-minute version of Mozart's The Magic Flute performed by three professional singers and an accordionist, and La petite bohème, Matthew Robins' short animation of Act III of La bohème which will be shown on the big screen and enjoyed through headphones in the Howard Assembly Room. Those unable to take advantage of a Backstage Pass can still join in the celebrations with an hour-long Online Singing Taster on Zoom at 3pm offering the chance for complete beginners and seasoned choir-goers alike to warm up their vocal cords and learn some fun, easy operatic repertoire including the Habanera from Carmen.
The following day, Thursday 28 October, the company is holding a Family Festival offering a wealth of free activities for younger family members. From Family Big Sings and interactive storytelling to a chance to get creative with crafts, the emphasis is firmly on fantasy and magic. A Little ONes session will engage pre-schoolers with singing, dancing and musical games, and there will be several showings of the film Whistle Stop Opera: Cinderella so people can sit back and enjoy 40 minutes of spellbinding singing and performance. With events held in the Bramall Education Studio, the Holbeck Teaching Room and the Howard Assembly Room, there will also be the chance to explore and experience the new areas developed during the Music Works transformation.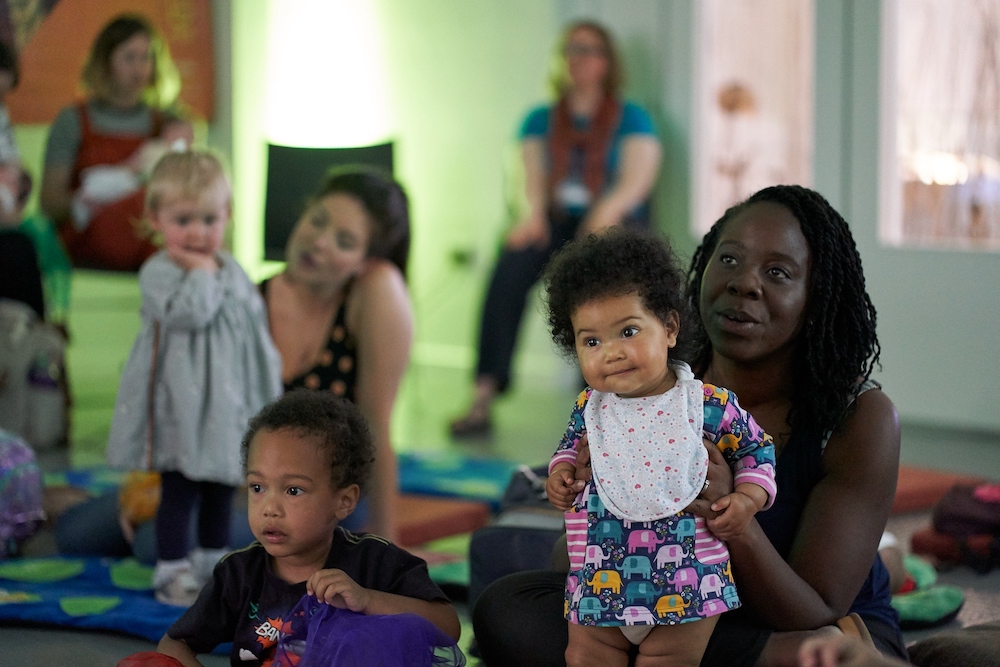 Richard Mantle, General Director, Opera North, said:
"We are delighted to open the doors of our transformed home to people from every corner of Leeds and the north, giving them the chance to experience the thrill of live music, to make music with us, and to learn about music. While there are plenty of opportunities to watch our work whether in the Leeds Grand Theatre or the newly reopened Howard Assembly Room, these events are a unique chance for everyone to go behind the scenes and discover the many steps involved in getting something ready for the stage.

"We hope that inviting people backstage in this way will remove any barriers to engaging with us and encourage everyone to view the Howard Opera Centre as a place where they are welcome and valued whether as a participant or as an observer."
Other activities during the Open Week include a pay-as-you-feel Theatre of Sanctuary Open Mic Night in the Howard Assembly Room on Tuesday 26 October. This will celebrate Opera North's position as the only opera company in the UK to be a Theatre of Sanctuary by providing a showcase for the musical talents of local refugees and sanctuary seekers as part of the Platforma Festival. On Sunday 31 October, there will be an afternoon showing of Tim Burton's gothic extravaganza Corpse Bride with Hallowe'en themed crafts and colouring beforehand and, for older thrill seekers, F.W. Murnau's spine-chilling 1922 film Nosferatu will be shown in the evening with a live soundtrack.
Opera lovers living with dementia and their families and carers can enjoy a dementia friendly performance of Carmen in Leeds Grand Theatre also on Tuesday 26 October. Building on the success of the Company's dementia friendly La bohème in 2019, this matinee performance offers a full-length opera in an environment that is both comfortable and supportive. Bright lighting and loud noises will be reduced, lights in the theatre will remain on low, there will be a relaxed attitude to people moving around, and plenty of staff will be on hand to help people navigate what may be unfamiliar surroundings. An audio described performance follows on the Thursday for those with a visual impairment.
Anyone wishing to experience two art forms in one night can do so on Friday 29 and Saturday 30 October when the Bernstein Double Bill will be performed in Leeds Grand Theatre. Bernstein's short opera Trouble in Tahiti is the ideal way to experience opera for the first time as it exposes the cracks in a seemingly perfect marriage when the American Dream begins to crumble. It is followed, after the interval, by the mambos, cha-chas and waltzes of the composer's West Side Story Symphonic Dances performed by Phoenix Dance Theatre and choreographed by their Artistic Director, Dane Hurst.
Further details on all Open Week activities and performances can be found on the Opera North website.
This post is based on a press release issued by Opera North
Main photo: Stephen Rodwell, Opera North Head of Costume and Wigs, will talk about taking costumes from sketch pad to stage. Photo: Tom Arber