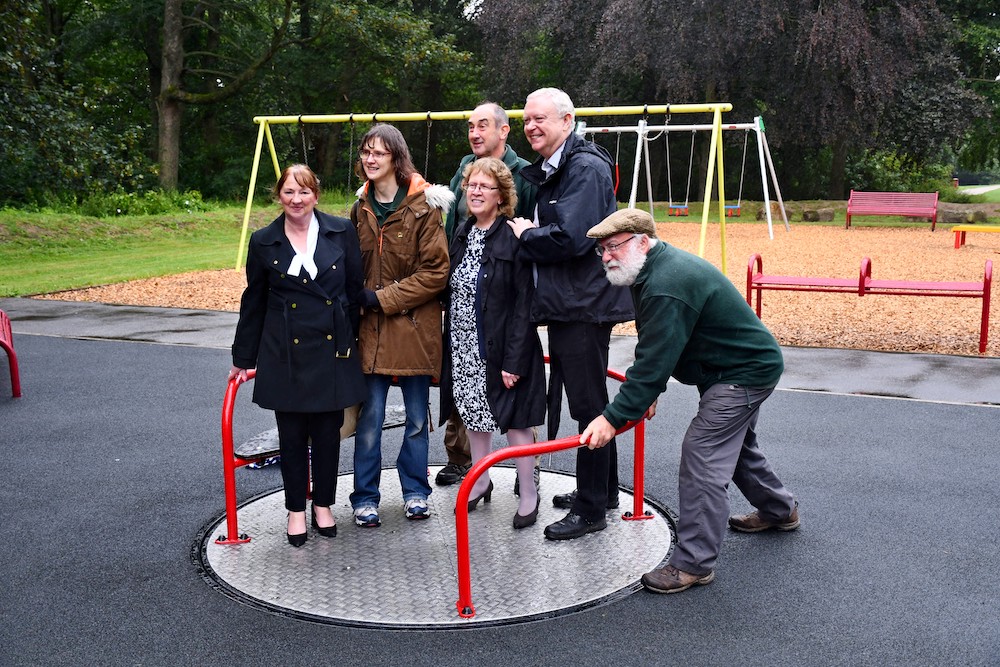 The Friends of Middleton Park working in close partnership with officers from the Leeds City Council and Groundwork trust have managed to secure a package of funding that has enabled the playground to be refurbished, extended and new play opportunities to be installed.
The improvement work was undertaken following feedback from visitors to Middleton Park and has seen the playground extended into the park to include areas for informal play, new opportunities for swinging, climbing sliding for children of all ages.
The funding secured has transformed the play area in to an attractive and exciting place to play, that local people will love for many years to come. The total cost of the scheme was £141,866.
The playground was funded by Leeds City Council, The Veolia Environmental Trust, from the Landfill Communities fund and the pocket park programme, funded by the Ministry of Housing, Communities and Local Government.
Cllr Judith Blake, Cllr Kim Grove and Cllr Paul Truswell (Middleton Park Ward Members) said:
"We are truly delighted with the transformation of this much loved play area! The improvements have made it more accessible to children and carers of all abilities.

"This project has been a fantastic example of partnership working, between the local community and Leeds City Council.

"The Friends of Middleton Park help to make our wonderful park a delightful place to visit for everyone.

"Middleton Park has become a true leisure hub and  visitors from across Leeds and beyond can now enjoy a range of experiences from walks to bike rides, from coffee and cake to play and excitement."
Rachel Darton, Secretary and Trustee of Friends of Middleton Park said:
"We are thrilled with our new playground and it is lovely to see families using it and children having fun. The park is buzzing. We want to thank all the funders and all those who worked with us, and provided support, to make this happen. It's amazing."
This post is based on a press release issued on behalf of the Middleton Park ward councillors and the Friends of Middleton Park