An exciting new mobile phone app, which will provide users of Leeds City Council leisure centres with a wealth of timetable and booking information right at their fingertips, has been officially launched this month.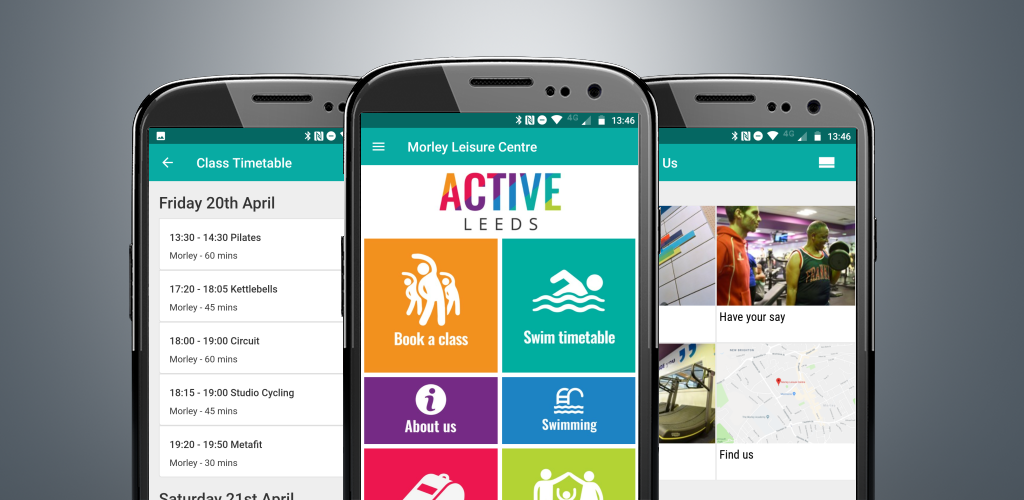 The 'Active Leeds' app developed by Leeds City Council is free to download and offers users the ability to choose and book their place at over 400 fitness classes held weekly or book a court at one of the authority's leisure centres. Through the app, there is the chance to see how many spaces are left in each class when booking and view seven days of the timetable schedule for pool and fitness classes. Anyone who may be interested in doing their own workouts away from a traditional setting of a gym or pool can browse the timetables of local community sessions. A lot of these sessions are outdoor and can range from sailing day courses to GoTRI sessions to 'bumps and babes' walk sessions.
To keep motivation levels high as people aim to reach their personal goals, also included on the Active Leeds app, is a special 'challenges' section, offering new ways to push yourself in the gym or in the pool. To help meet your personal fitness aims, the app links with the MyWellness personal fitness tracker where you can measure your progress. It can be accessed through the Active Leeds App and will connect up to our gym equipment so you can log your sessions. If you also opt in to notifications, the app will inform you of good news stories, individual challenges in your most visited centres and the latest offers on offer. This includes an opportunity to purchase a Premier Membership package, including gym, swimming and classes for just £24.95 per month. For more information, please see: active.leeds.gov.uk
The launch of the new app, forms part of the council's new 'Active Leeds' leisure offer, detailed at a meeting of the council's executive board this week. Replacing the former 'Bodyline' initiative, Active Leeds is aiming through its leisure centre programme to provide users with an enhanced and innovative experience that utilising the latest technology, will also help to boost participation in health and fitness across the city. To find out more about Active Leeds, and the development of a new physical activity and sport ambition in the city by the council, please see: https://democracy.leeds.gov.uk/documents/s180339/Physical% 20Activity%20Cover%20Report%20040918.pdf
The Active Leeds app is available now on both the iPhone and Android from the App store or Google Play store.
Councillor Mohammed Rafique, Leeds City Council's executive member with responsibility for sport, said:
"I believe through our new 'Active Leeds' leisure offer which was supported by members of the executive board this month, we have set out an excellent platform in which to enhance and improve the customer service experience for people using our leisure centres in a variety of new and innovative ways. I am delighted therefore that we are now in a position to officially launch our new and free 'Active Leeds' app, which will provide users with the chance to book over 400 classes and real-time information regarding timetables of activities at all of our leisure centres. This sits aside the option on the App to learn more about your fitness goals, and set yourself different challenges to stay fit and active.

"The initial feedback which we have had to the 'Active Leeds' app has been very positive, and we will be using this information to see how we can develop and add to the features available in the upcoming months."