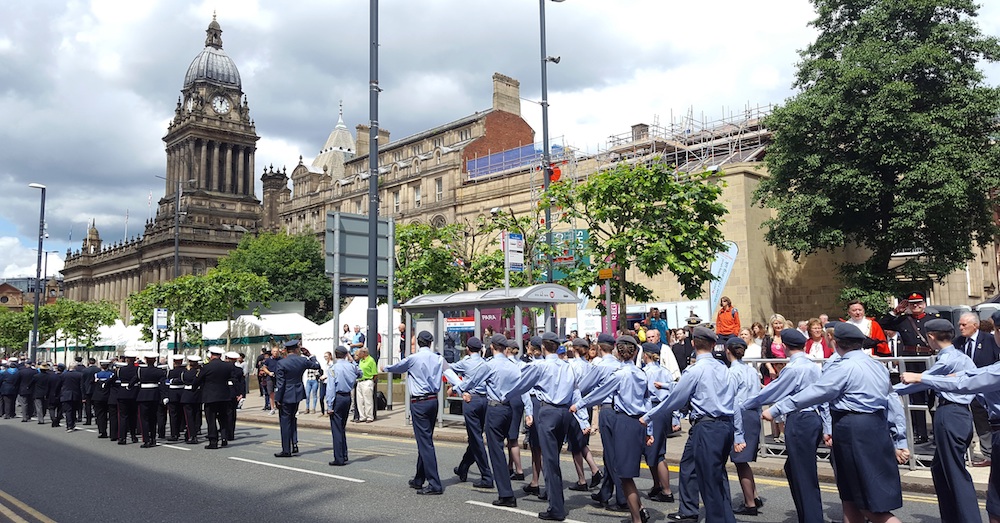 One of the city's most popular civic events, Leeds Armed Forces Day, is to be held for the first time this year in a landmark city centre location.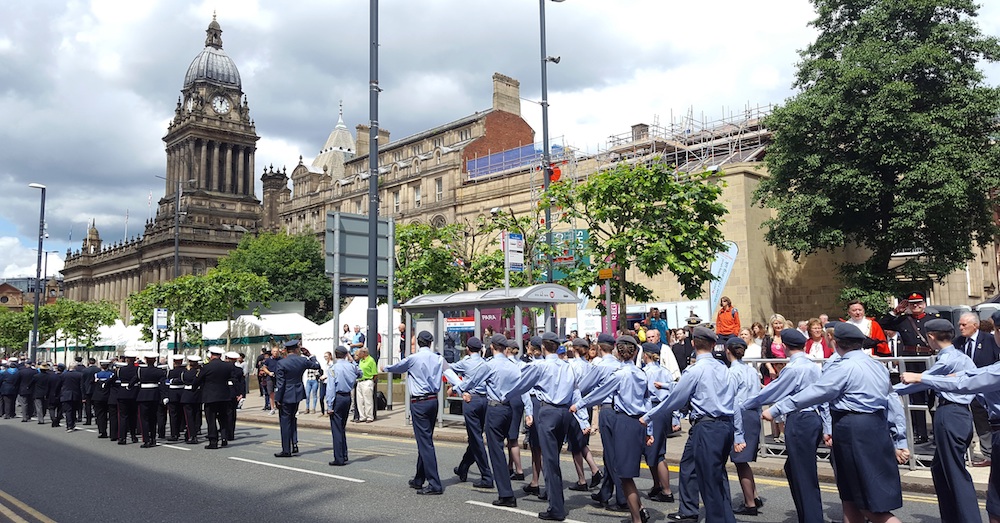 As part of a special day of celebrations marking the courage, dedication and commitment of personnel serving in the British Armed Forces, Briggate will for the day, be the home for Leeds Armed Forces Day on Saturday 23 June 2018.
A range of free activities and events as part of a packed family-fun programme will be available from 11am-4pm. On offer will include;
An exciting line up of live entertainment including performances by the West Yorkshire Police band, the City of Leeds Pipe band, and some super-talented students from the Leeds College of Music.
Alongside will be an opportunity to get active on a 27ft climbing wall, experience life as an RAF pilot on a high-tech flight simulator, or take part in a range of arts, crafts and face painting. Those in attendance will also have the opportunity to suit up and wear kit worn by military personnel, and see at close-hand some of the weaponry that the services use.
There will also be a great array of displays, military vehicles and military related stalls, with the opportunity to speak to military charities and veterans group, and to hear inspiring stories about time served in the forces and the diverse nature of service.
The city's veteran community will also be on parade, allowing the general public to once again turn out to show their appreciation for the service and dedication of our forces veterans.
Hosting the event will be the new Leeds Lord Mayor, Cllr Graham Latty.
To keep up to date on timings for Armed Forces Day and programme details, please see: www.leeds.gov.uk/armedforcesday
An official Armed Forces Day launch, including a flag-raising ceremony, will be held on Monday 18 June.