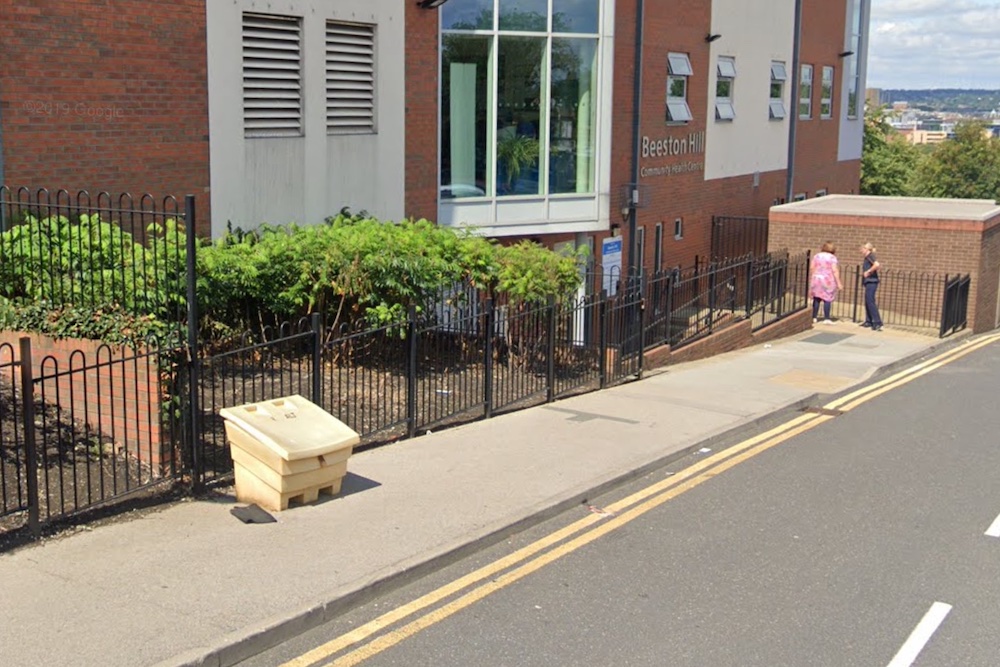 The cold weather at the end of last year and at the start of this year caused significant disruption across Leeds. Highways Leeds gritting teams worked around the clock to keep primary and secondary road routes across the city open. However, Hunslet and Riverside Councillors say it soon became very clear that for many residents, it was the icy footpaths outside their homes which were the biggest issues for them.
Cllr Mohammed Iqbal said:
"We got a lot of complaints from residents who lived in the larger residential areas- with lower levels car ownership in particular. So we decided to look at how we could expand the local grit bin network to help residents."
Councillors said they soon found that where current grit bins were located was very dependent on the Council department who had sponsored them. This meant many grit bins where placed by Highway Leeds near to schools or GP surgeries which were not on primary or secondary road routes, but very few within many of the estates managed by Housing Leeds.
Cllr Mohammed Iqbal continued:
"We basically found out internal bureaucracy was getting in the way  due, so Cllr Elizabeth Nash, Cllr Paul Wray and I decided to address the matter directly by using the devolved budgets under our control. This has resulted in the creation a local fund for new grit bins, with an initial focus on the big Housing Leeds estates."
This initial £4,000 fund will be used by Housing Leeds to identify locations on the estates they manage with in Hunslet and Riverside Ward for new grit bins, which will then be ordered and put in place in October ahead of next winter. Councillors have also ring fenced £1,600 to fund refilling the grit bins as needed. They also added that areas outside of these estates would also be considered for grit bins separate if requested but funding could only be approved if a trusted Council partner could take responsible for the grit bin.
Councillors also pledged to make sure an audit of all the existing grit bins in the ward takes place in August to ensure they were in good condition and that the sponsoring Council department had them filled with grit ready for winter.
This post is based on a press release issued by Hunslet & Riverside Ward Councillors
Photo: Grit bin outside Beeston Hill Health Centre