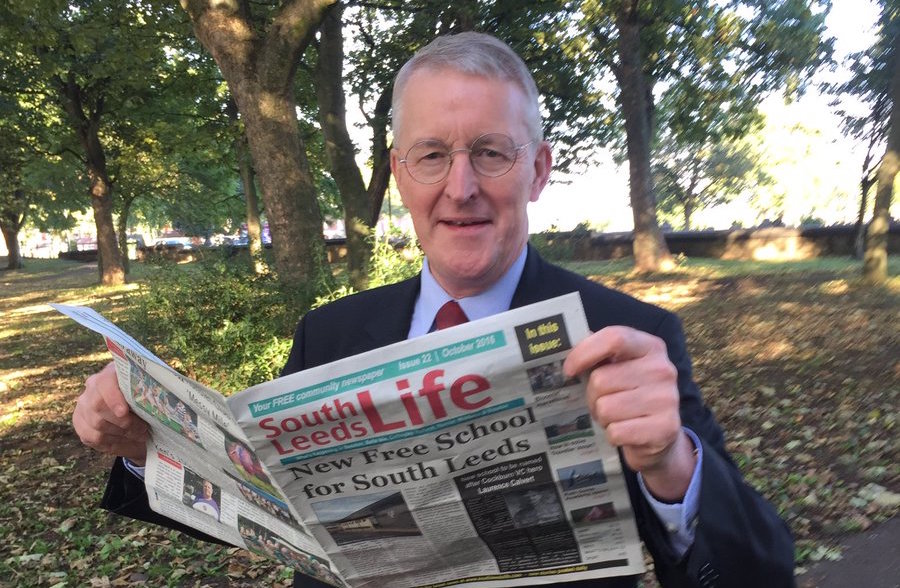 It is said that Christmas is the season of goodwill. So it was timely to find myself recently discussing with a senior clergyman and some parliamentary colleagues the way politics is debated and MPs are sometimes treated.
What got the discussion started was Brexit and the way it has polarised opinion within political parties and across the country. Those who voted leave can't understand why it's taking so long, and anyone who tries to point out that it is slightly complicated can be attacked for being a mutineer, a traitor or worse. And those who voted remain are really angry at all those who say that Brexit will be wonderful when they think it will be an utter disaster.
It's understandable that with strong feelings on both sides debate can be forthright, but there is a huge difference between that and the sort of social media abuse now regularly directed at people in public life about all sorts of issues. I have looked back at some of the comments directed me in the past couple of years and it is astonishing how personal and offensive some people can be. But when you compare my experience with what many women MPs have gone through – vicious, violent and sexualised abuse – it seems almost mild by comparison.
So why do some people think this in an acceptable way to behave?
I suspect that most of those who do this online feel – wrongly – that they can 'hide' behind their Twitter handle. I also reckon that almost all of them would never dream of saying in person what they say online. It's the modern day equivalent of shouting something rude through the letter box and running away.
I tested out my theory a few years ago when I got a particularly horrible letter from a man I didn't know. For some reason he had put his telephone number on it so I rang him up. I told him who I was and referred to his letter. I could tell by his voice that he had never expected in a million years that this might happen. I didn't mention the abuse but addressed the substance of his complaint. He was as good as gold and even thanked me for calling him.
My father had another way of dealing with this problem. When he got an exceptionally offensive letter he would write back to the address and say "Dear Mr Smith, I feel obliged to point out that someone has clearly stolen your headed letter paper and is sending grossly abusive letters pretending to be you." He said it usually worked to bring it to an end!
Don't get me wrong. This is not a plea for politicians, local or national, to be treated with kid gloves or to be afforded respect automatically. Not at all. Fair criticism is part of the job and it helps us to do it better. But that is not the same as vile abuse of those who serve the public.
When I was growing up my Mum used to read to us 'The Water Babies' by the Rev Charles Kingsley. It had a mysterious quality about it – something to do with the illustrations and it being set under water. The character who made the biggest impression on me was Mrs Do-As-You-Would-Be-Done-By. She was a rather stern person but she was trying to teach the characters an important lesson about how to behave in life. Treat others as you would wish to be treated.
So in that spirit, can I take this opportunity to wish you all and everyone at South Leeds Life a very Merry Christmas and a Happy New Year.