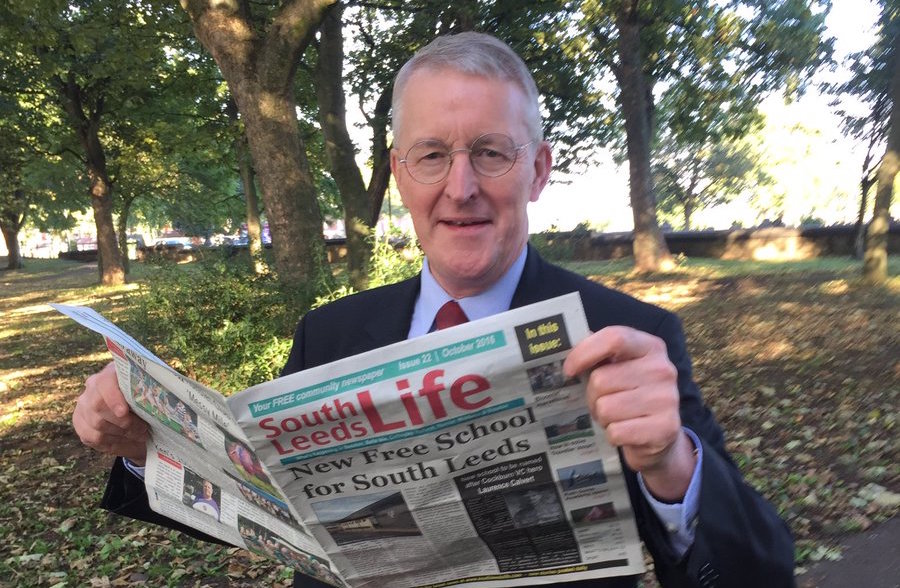 Recently someone tried to set fire to two local places of worship – the mosque in Hardy Street and the Sikh Gurdwara in Lady Pit Lane.
In both cases the doors suffered damage but thankfully the fires did not spread. I spoke to the Mosque and the Gurdwara to offer my sympathies and support but it is impossible to understand why anyone would want to do such a thing. The way in which we respond, however, to hate attacks of this sort is what really matters. The best thing to do is to stand shoulder to shoulder in solidarity with each other, as the people of Beeston have always done, against those who seek to create division and in support of respect for all faiths and neighbourliness towards one another.
Talking of which, a number of Great Get Together events were held around Leeds in June. The idea came about after the brutal murder of the MP Jo Cox two years ago as she was about to start a constituency advice surgery. Jo often said that we have more in common than that which divides us and she was particularly concerned to bring people together, including those who are lonely. I was lucky enough to attend two of these events this year – in Middleton Park on a blazing hot day and at St Mary's Church in Beeston. The Park event was buzzing with activity and my main contribution, apart from being asked to say a few words about Jo, was to help put up some bunting. It's the advantage of being tall!
I think it is getting older that makes us reflect more on who our ancestors were. When the last relative from a generation, whether it's our parents, an uncle or aunt or a cousin passes away, we realise that what has also died with them is a host of memories and stories and the knowledge needed to explain who is who in those fading sepia family photographs. It's why we should capture their memories before it is too late.
Going further back in a family's story is also really rewarding. My wife has been writing a history of one side of her Irish family and the research was a labour of love. For some years we spent our summer holidays in Ireland. Family record centres were visited, baptism registers pored over, gravestone inscriptions peered at, newspaper records on microfiches examined, and houses tracked down and photographed. And because one of her relatives had been a ship's captain, the National Maritime Museum was an invaluable source of evidence about where he had been and when and in which ship.
Using this she was able to work out that he probably met his future wife in Australia even though they were born only four miles apart in Ireland. She also discovered other things, including family secrets – illegitimate children and severe depression – which were never spoken of at the time, as well as happy stories of new lives and how people came to meet.
There is something quite special about understanding where are from. On my mother's side – she was an American – it was a tale of migrants from Europe and Ireland who travelled across the land, built log cabins, farmed and eventually prospered. On my father's side it is a story that began in Leeds – south Leeds to be precise. My great great great grandfather William Benn was born in Hunslet in 1799. He was the son of Julius Benn – a clothier – who married Betty Lupton five years earlier at St Peter's Church (now Leeds Minster). William's family moved to Manchester and from there his descendants lived in Northamptonshire and eventually London. And here I am over two hundred years later writing this for South Leeds Life. Well, I never.