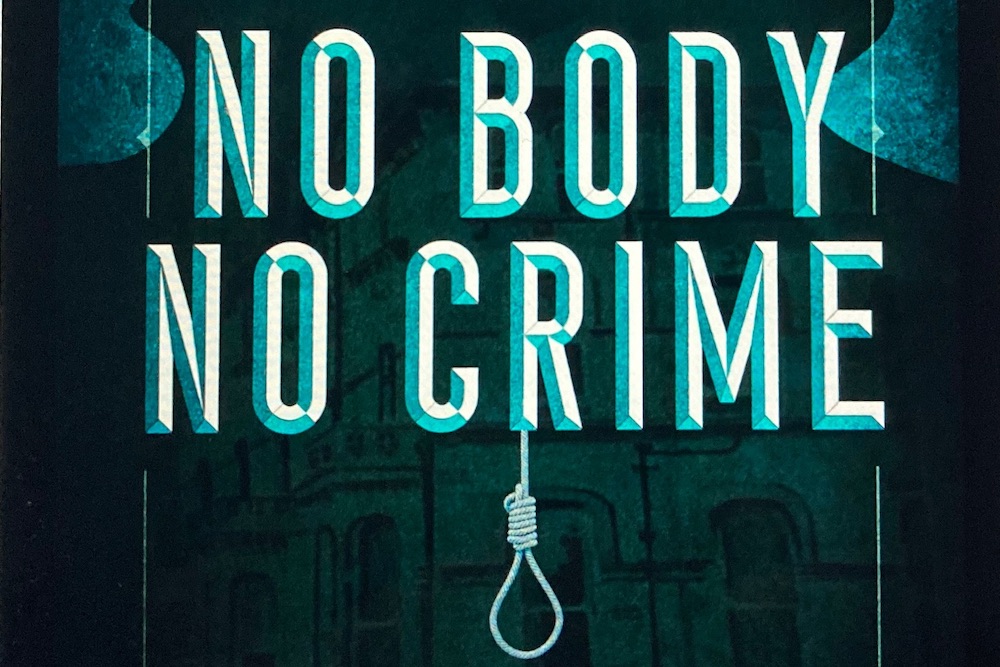 Local man, Ray Tough, has published his first book. No Body No Crime is a fictionalised account of a true crime.
Ray is a man of many parts. Having worked at Cockburn school as a teaching assistant he is now a governor there as well as at Broomfield SILC. He also lectures on cruise ships. It's from both of these activities that the book was born.
He was inspired to start writing some years ago when working with Year 7 students on the First World War poets. He encouraged them to write their own war poems having had a go himself saying "If I can do it, you can do it." He was "blown away" by the work the students came up with.
Ray has always been interested in historical crimes and that's what he lectures about on board ship. The case of John George Haigh, better known as The Acid Bath Killer was always his most popular lecture. He was encouraged to write it up as a book, but wasn't keen.
"It's been done to death if you'll pardon the expression. There are several books already out there, some of which are quite inaccurate" he said.

"In the end I decided to write a fictionalised account of the case. I changed the names and locations, but kept the main facts of the murders, it's still set in the 1940s. I know Leeds much better than I know London, so I moved the action here, with events taking place on Black Bull Street in Hunslet amongst other locations."
Ray insists every day's a school day and says the feedback from audiences has been an enormously helpful part of the process. On one occasion it led him to the library of a Cambridge college where he was able to read Haigh's letters to his parents from the condemned cell.
"It's taken me three years to write the book, but it is enormously satisfying to see it out there being read and enjoyed."
The book is 'self-published' but Ray freely admits he got help along the way. His wife helped, discussing the book on their regular walks in Middleton Woods. He also got professional help to copy-edit, format and design the cover.
Will there be a follow up?
"There wasn't going to be, but now there will be. It will be a crime novel, not at all related to this case and purely fictional. I've learned such a lot writing No Body, No Crime that I'm keen to have another go."
You can buy No Body No Crime by Ray Tough on Amazon here.