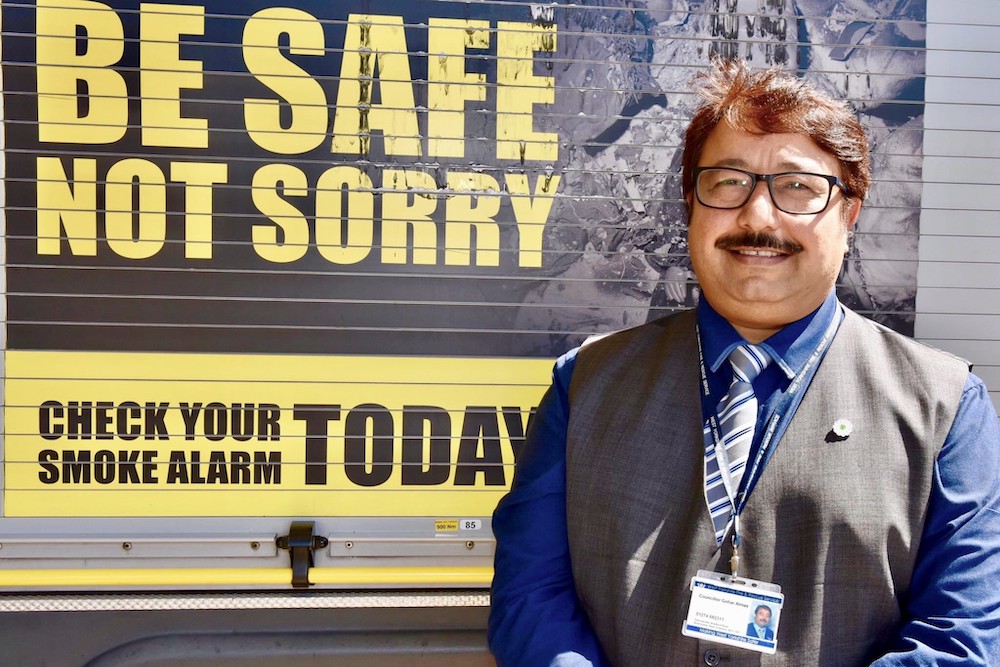 Beeston and Holbeck Councillors, Gohar Almass, Andrew Scopes and Angela Gabriel, have thanked the Fire Service for the 'vital lifeline' they have provided in responding to the challenges of the pandemic.
Cllr Gohar Almass, Chair of the Community Safety Committee at the West Yorkshire Fire & Rescue Authority, has highlighted a number of different activities not usually carried out by the Fire Service and their valued contribution.
These include: providing food and medical supplies to those in need; being trained to drive ambulances or set up temporary mortuaries; delivering personal protective equipment to care homes; providing falls assistance to the ambulance service; and the delivery of school meals.
He advised that the Fire Service continues to be adaptable to provide support where necessary; alongside responding to their usual duties.
Cllr Almass said:
"Since March, Firefighters have not only been performing their regular roles but have gone above and beyond to support our residents. They have been a vital lifeline to communities across Leeds and West Yorkshire, under very difficult circumstances.

"My colleagues, Councillors Andrew Scopes and Angela Gabriel, and I would personally like to express our gratitude to all the emergency services and key workers for keeping our neighbourhoods safe."
This post is based on a press release issued by Beeston & Holbeck Councillors