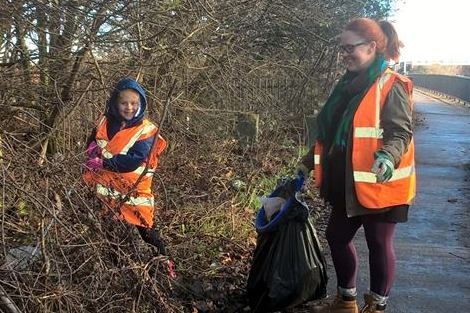 The Friends of Hunslet Moor group are back in action this Saturday (15 April 2017), tidying up and beautifying their local green space – and all extra help is welcome!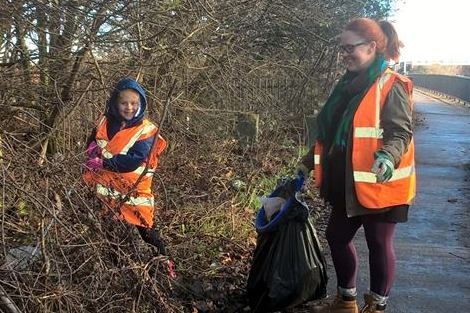 The park – just off the northern end of Dewsbury Road, bordered by the Longroyds and St Peter's Court, and overlooked by Crescent Grange and Towers – has been a well-used community space since at least the 1870s, but became somewhat overlooked and unloved in recent years. So in the past 2-3 years, this 'Friends Of' group – led by local residents, in conjunction with Council staff – has formed and developed to help look after and revitalise the park.
They have in particular held quarterly action days such as this one, with dozens of local people of all ages pulling together to improve the space. The group recently found itself amidst some controversy – but they are very much continuing, with plans afoot for community events and more in the coming months.
Sam Gilmore, the group's secretary, told us:
"If you live locally (or even if you don't!), join our spring litter pick this Saturday if you can. The footbridge steps are a real litter trap – but it's such a lovely well-planted area, it's a pleasure to make it look tip-top again. All help is very welcome. Equipment is provided – and most importantly, refreshments and good company too!"
This Saturday's event will run between 10am-1pm, and will centre around the steps leading to the footbridge over the motorway – at the south-east end of Burton Row (LS11 5NX). For more info on the group, click here; offers of help, ideas, or input always welcome.