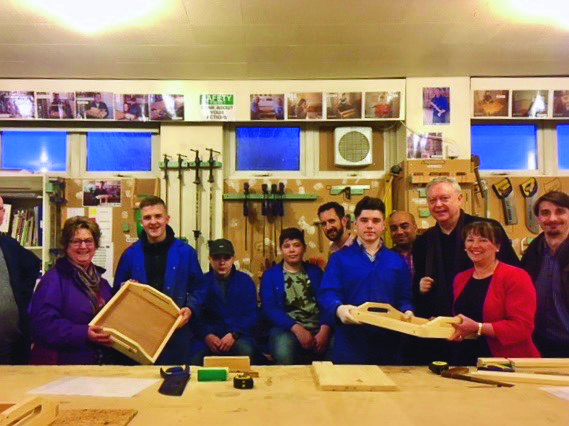 Inner South Councillors visited The Hunslet Club's Vocational Training project to see their funding in action.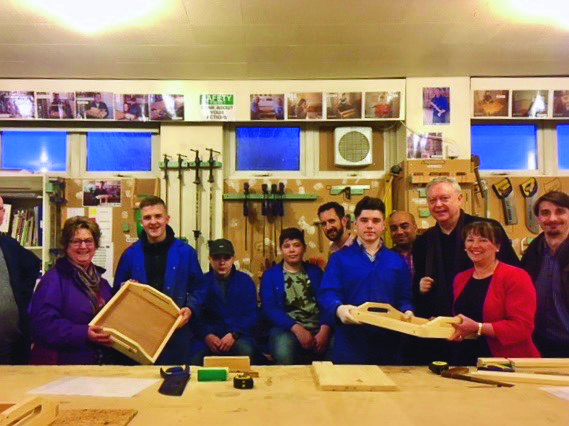 Councillors (and candidates standing in the forthcoming local elections in May) representing all three wards that make up the Inner South Community Committee took time out to visit The Hunslet Club on 29 January 2018.
The purpose of the visit was to see the "Monday Evening Project" – which provides young people in South Leeds the opportunity to achieve a vocational training qualification in catering, hair & beauty, mechanics, joinery or plumbing.
The project has been funded by the Inner South Community Committee councillors for the past 5 years and has enabled over 150 young people in Year 10 or 11 at school to attain a qualification in an area of their choice.
Councillors had the opportunity to speak with the young people taking part in the project and also see samples of some of the work they have been creating as well as seeing samples of the book-work that has been completed.
Committee Chair, Cllr Angela Gabriel Commented:
"We were all very impressed with the results of this programme. The Community Committee has invested £26,000 over five years and it's clearly been money well spent. We will continue funding the project so long as it continues to achieve these results.

"It's been a pleasure to meet so many dedicated people, both staff and students."
The Hunslet Club is located on Hillidge Road, LS10 1BP. For more information about the Monday Evening Club please contact The Hunslet Club on (0113) 271 6489, or email club@hunsletclub.org.uk