A "home made" snow plough attachment to the Hunslet Club mini tractor is ensuring that keen young football & rugby players aren't disappointed to see their training sessions cancelled whilst virtually every other outdoor sports venue in the city remains closed due to frozen snow.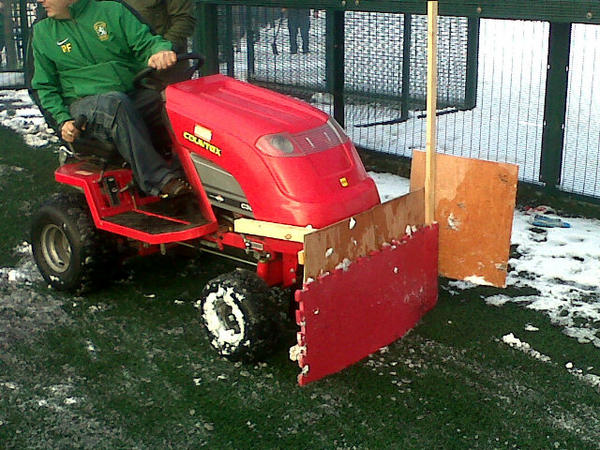 Says Jason Slack at the club "We know the children and young people are keen to play football and rugby and hated the thought of having to wait potentially days for them to be able to do so again. Our fantastic Caretaker Rick set about making a very effective homemade snowplough attachment for our mini tractor. This along with an enthusiastic shovelling team mean that we'll be one of the only places kids can keep coming to play football or rugby until it melts elsewhere."
The youth club, one of the top five largest in the UK, runs weekly football and rugby training sessions for children and young people from pre-school to open age groups. Newcomers are welcome, as today shows, whatever the weather.