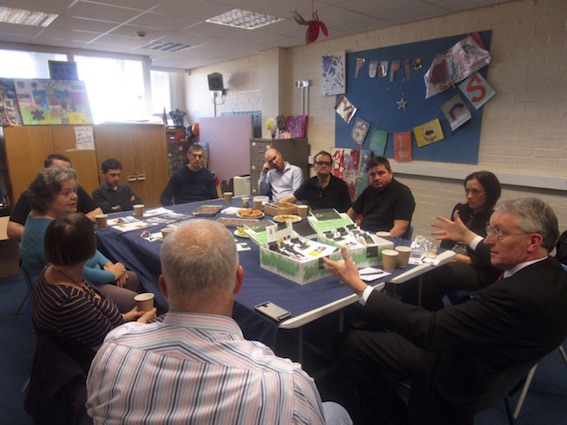 Hilary Benn MP, visited Holbeck-based social enterprise, People Matters (Leeds) CIC recently, to find out about their new enterprise project Nourishing People, which trains people who live with a disadvantage and have little or no experience of work to manufacture and sell wholesome snacks.
The project is set to expand and start collaborating with Leeds City College in the New Year. Hilary met with some long-standing members as well as several directors to discuss the challenges of starting a new social enterprise and how this may become more difficult in the future following the release of draft guidance from the Charities' Commission earlier this year.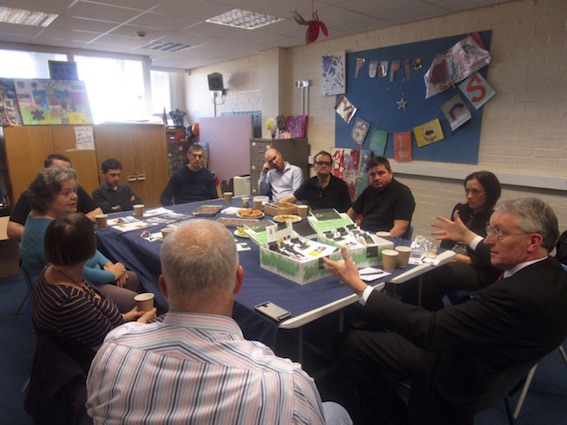 Starting from January 2017, Nourishing People will be developing opportunities for young adults to train and gain work experience from a community venue. Chief Executive Tina Turnbull, said:
"We know that many young adults find it difficult to find work when they have never worked, particularly if they have a disability. This new project will mean we can support people through training and into employment who are struggling to manage this step on their own. As People Matters is a member led social enterprise we already offer social, learning and support activities now it's time for us to address work opportunities too."
Only 7.5% of people with a learning disability work and 15% of people with autism but many more (65%) want to. It is this disparity which People Matters is aiming to combat as part of the new Nourishing People Project. Members in the pilot project working with Tina have already developed a range of snacks and a new brand. They have also conducted a sales trial and worked on a business plan. Now it's time for financial investment and a new member of staff to lead the venture.
The group talked to Hilary about what life is like as an MP as well as the problems People Matters members are facing in Leeds. From the bedroom tax, Disability Living Allowance and the Personal Independence Payment claim process to even having instances where People Matters members have had to resort to using a food bank. In talking about his role as an MP, Hilary touched on his views about Brexit and how although he had put considerable effort into the Remain campaign. He was clear about the need to support the results of the referendum whilst making sure that the interests of his Leeds Central constituency were not adversely affected. Given his new role of leading the new cross-party select committee on Brexit the group were very interested to hear his views.
After presenting Hilary with a gift box of snacks the group discussed that starting a social enterprise can be hard, particularly to find start up finance. Recent Charities Commission draft guidance promises to make this even more difficult, banning Charitable Trusts from granting funds to social enterprises to cover core costs. Cllr Alex Sobel who was also present in his role from Social Enterprise Yorkshire and Humber offered to discuss investment options to support the project.
For more information on joining or supporting the group or how to purchase from the snack range please contact info@peoplemattersleeds.co.uk or tel: (0113) 234 6896.
This post was written by People Matters using our Create an article for South Leeds Life page.