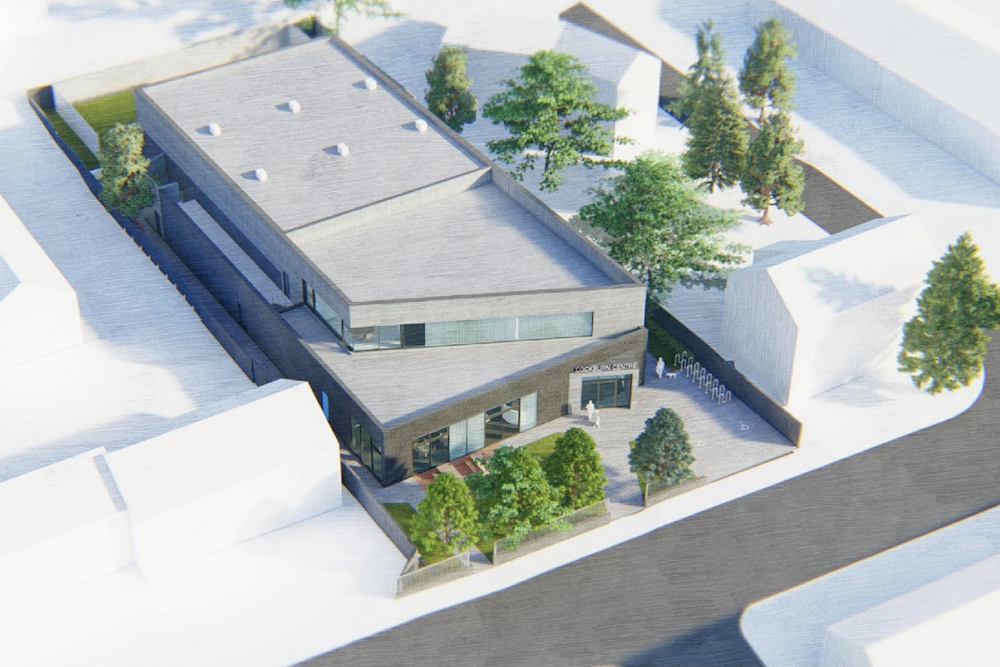 Hamara Healthy Living Centre has secured a grant of £300,000 from the Department of Levelling up, Housing and Communities – Community Ownership Fund.
The grant will allow Hamara to move the development of the Old Cockburn Sports Hall forward towards Construction of The Cockburn Centre early 2024.
Hamara's vision is to renovate the Old Cockburn Sports Hall in Hunslet Moor, Leeds, into a new sustainable, vibrant community hub to become The Cockburn Centre. This will be a local community business which operates for the benefit of local neighbourhoods which will be led and run by adults with learning disabilities and supported by local volunteers.
More than £2 million has now been raised from ten different funders, with £1.2 million still to go. Hamara is in talks with the Football Foundation, Edward Gostling Foundation and Leeds City Council to fill the gap.
"These projects can be challenging, like climbing a mini-Everest," says Arnie. "A lot of people in our sector struggle with them because of lack of investment or lack of knowledge, but we have shown that, with perseverance and commitment, we can succeed"
Armghan Sajid, Project Lead at Hamara, said:
"This grant means the world to us! To have the support of the government department is true recognition for us, we are confident we can now go on and secure the remaining capital from Football Foundation and realise our ambitions."
Mohammed Iqbal, Chair of Hamara, said:
"The Department of Levelling Up, Housing and Communities has given us the opportunity to address key issues relating to disability employment and participation in sport. It also ensures that through The Cockburn Centre, we will empower and enable our communities as well as our learning disabled members."
The team at Hamara has been instrumental in growing the organisation to be the largest ethnic minority organisation in the voluntary and community business sector in Leeds, inspiring many others to emulate their achievements, which is critical in a city as diverse as Leeds.
We are now working on finalising our tender costs with our preferred contractor for the building with a view to starting construction early 2024. Furthermore, we will continue to apply for further capital funding and drive our community fundraising with charity Snowden event coming soon, and bagging and bucket collections at local supermarkets to name a few.
Please visit our website www.hamara.org.uk for further information and how you can get involved whether you want to volunteer your precious time or help fundraise for this amazing development.
Raheem Mohammed, Hamara's Director said:
"We can proudly say that from our flagship building alone, more than 10,000 people from our community access this centre in some way and since the pandemic, Hamara has supported more than 176,000 individuals through the work they do city wide''.

"Sport is such a universal language, it has the power to bring people from all backgrounds together."
This post is based on a press release issued by Hamara Healthy Living Centre
While you're here, can we ask a favour?
South Leeds Life is published by a not-for-profit social enterprise. We keep our costs as low as possible but we've been hit by increases in the print costs for our monthly newspaper – up 83% in the last 12 months.
Could you help support local community news by making a one off donation, or even better taking out a supporters subscription?
Donate here, or sign up for a subscription at bit.ly/SLLsubscribe