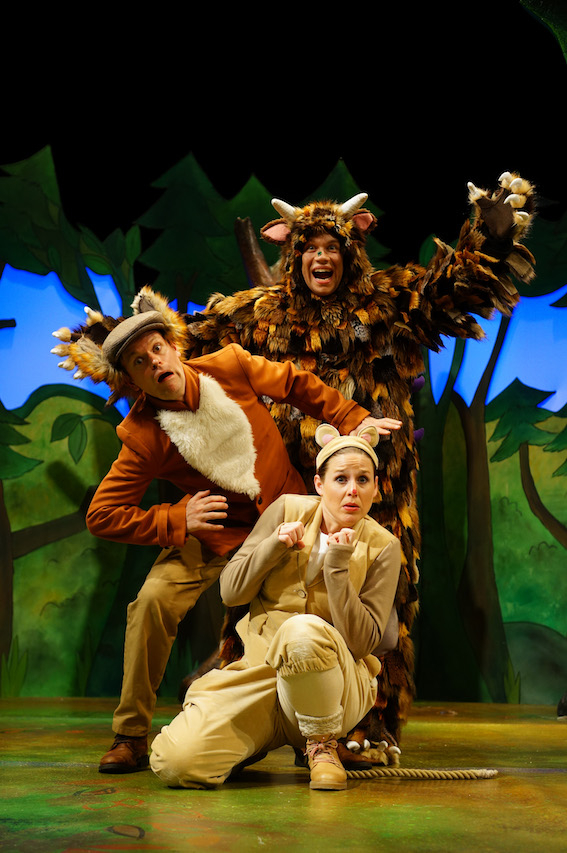 With schools breaking up for the summer holidays, The Gruffalo arrives at West Yorkshire Playhouse right on cue with an hour of excellent family entertainment.
The Quarry theatre was filled with children, parents, grandparents and carers, all eager to see their favourite bedtime story brought to life on the stage.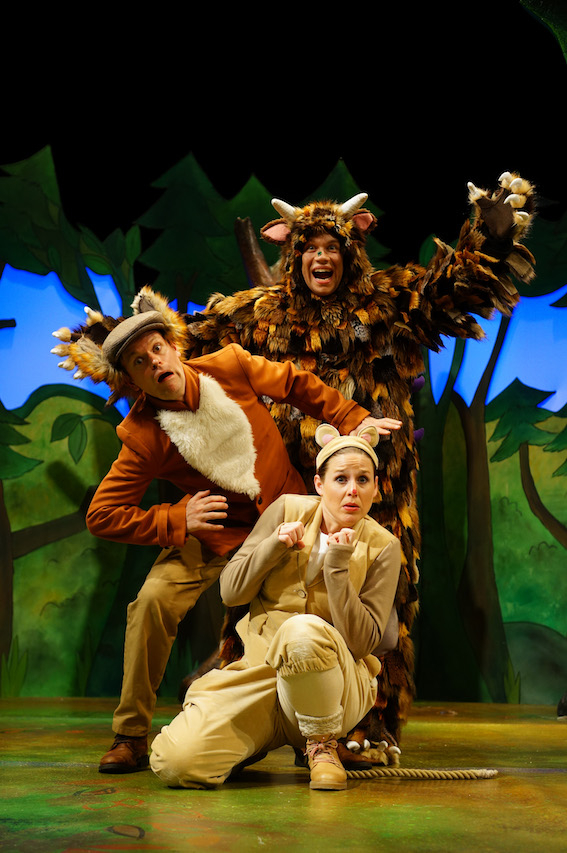 The show was orignially put together by Tall Stories fifteen years ago and uses a cast of just three actors to tell the story of Mouse's stroll in the deep dark wood where she encounters Fox, Owl, Snake … and the Gruffalo.
Julia Donaldson, who wrote the book, commented:
"I'm delighted with the way Tall Stories has been faithful to the words and structure of the book, interpreting it with versatility, energy and quirkiness."
Even if you don't know the book (as I didn't) you will soon be joining in with the chorus of "There's no such thing as a Gruffalo."
The show is great fun and was greatly enjoyed by the audience, both young and old. It's a great way to introduce small children to the magic of live theatre.
The Gruffalo runs at West Yorkshire Playhouse until Sunday 30 July 2017. For more information and tickets click here.