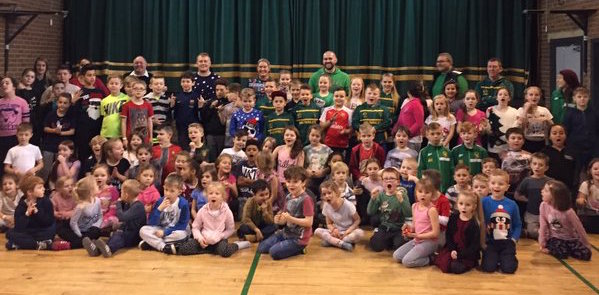 The Hunslet Club will be running its popular Activity Camp through the next month of the summer holidays, starting tomorrow (27 July 2017).
Children aged 5 and over can attend for a range of activities including football, dance, movies, baking, arts and crafts. There will also be special themed days including a pyjama day and a super hero day.
Sessions run from 8:45am to 3:30pm Monday to Friday through to Friday 25 August 2017. Pre-booked sessions cost £8 or £4 for a half day. If you haven't booked in advance, sessions cost £10 or £5 for a half day.
To book places or get more information call the club on (0113) 271 6489, or email Donna Hall: dhall@hunsletclub.org.uk
The club is also supporting three one day rugby camps at Hunslet Club Parkside on Monday, Tuesday and Wednesday 21-23 August 2017.
Hunslet Club Parkside is based on Belle Isle Road, close to Windmill Road. Places must be booked in advance and the cost is £8 per day. To book your place please contact Paul Thorpe: pthorpe@hunsletclub.org.uk