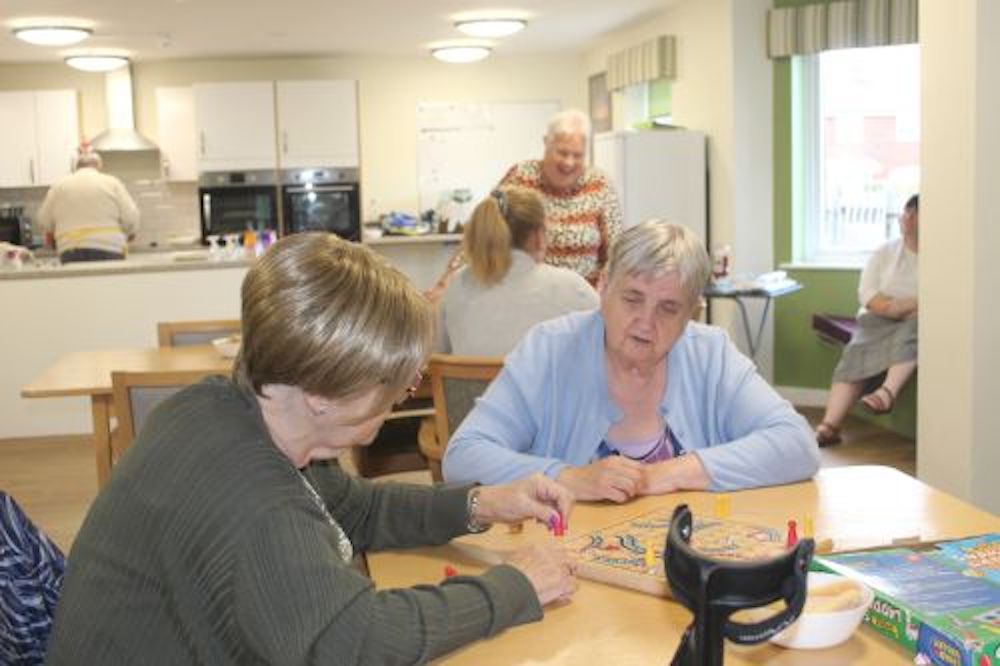 Please View Slide Show below
I was asked by Jenny (the Manager of Acre Court) if I would like to join the new Games Night, in the lounge at Acre Court sheltered housing where I live. I believe it's going to be every other week on a Wednesday.
The Games night started at 7pm, I got down just after then, and the lounge was already packed.
Around 20 residents were down in the lounge, playing a number of games, such as card games, dominoes, darts and pool. There were a couple of games being played, that I've never seen before. Next time I will take my Darts for a game.
Having been in a pools team and captain for a season for the Parnaby Tavern, Hunslet a good few years ago, I thought would see if I had lost my touch at playing pool.
It was hard going, but I managed to win my first game. Although, I was told that the winner stayed on, I left it to other residents to have a go.
The new pool table was bought with Committee funds. Well done to the Committee.
I'm not really keen on dominoes, but I watched Mildred and Margaret and others play.
Steve and Lesley asked me if I wanted a hotdog and a drink. I'd already got a drink, but bought a hotdog at a very good price of £1.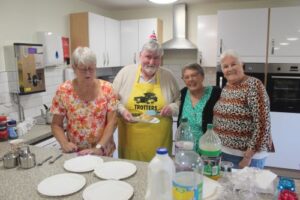 I left after about 90 minutes, with another half hour to go, and edited the photos I had taken.
Jenny knows I write for South Leeds Life Blog and Newspaper and I let her know that I would give the pictures to her when they were printed out.
Please note the flash on my camera broke, so the photos are not as good as they should be.
Thank you to Jenny, Steve and Lesley for the evening. Here's to the next time.
Kenneth Ingram, (Blogger to Acre Court, Middleton Elderly Aid, Belle Isle Seniors and BITMO GATE and other Centres in the area).
While you're here, can we ask a favour?
South Leeds Life is published by a not-for-profit social enterprise. We keep our costs as low as possible but we've been hit by increases in the print costs for our monthly newspaper – up 83% in the last 12 months.
Could you help support local community news by making a one off donation, or even better taking out a supporters subscription?
Donate here, or sign up for a subscription at bit.ly/SLLsubscribe