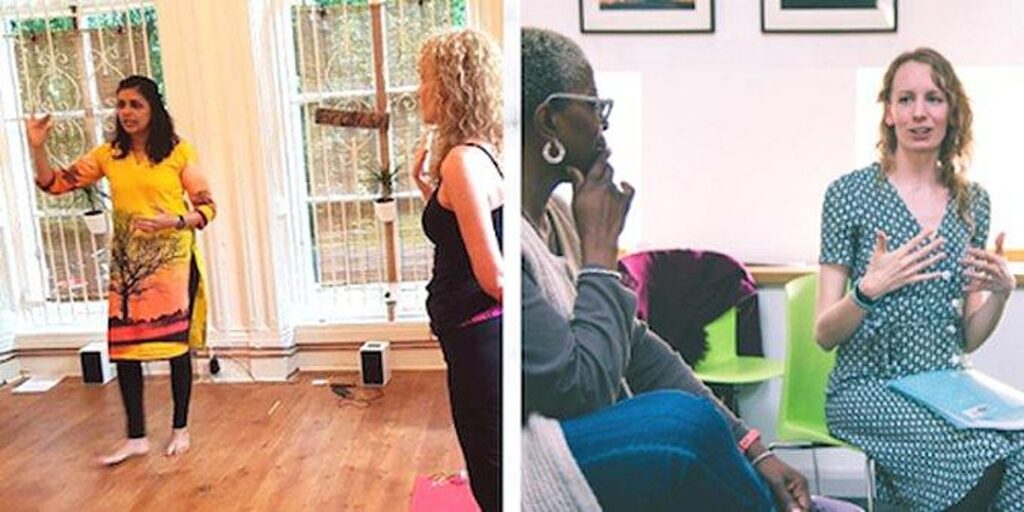 Communities across Leeds are being given the opportunity to take part in free creative workshops online through August.
The workshops (funded by Leeds Inspired and Leeds City Council) will be run for people living in Leeds, with first priority given to people living in Beeston, Holbeck, Seacroft, Gipton and the city centre. The workshop will include elements of dance, drama, movement and games, with an aim to improve the confidence and overall wellbeing of the participants and provide them with a creative outlet from the comfort of their homes.
The workshops have been set up by a partnership between Fall into Place Theatre, a not for profit theatre organisation, and Minoti Parikh, a Trainer and Team Building expert who facilitates wellbeing workshops with a focus on movement and dance, both based in Leeds.
Minoti comments:
"Our passion is to support people to lead happier, more fulfilling lives and through these workshops we aim to offer a unique, enjoyable and moving experience for those involved – literally and figuratively!"
As well as the workshops, Sarah and Minoti will be creating engaging content that will be shared with the wider community and these include activity resource packs filled with wellbeing tips and practical exercises to do and video recordings for people to view at their convenience. These will be available to download for free from Fall into Place's website: www.fallintoplace.co.uk
For more information about the workshops and to sign up, go to the eventbrite page: www.eventbrite.co.uk/e/creative-workshop-for-wellbeing-tickets-113494152064  or contact creativewellbeingworkshops@gmail.com
This post is based on a press release issued by Fall into Place Theatre