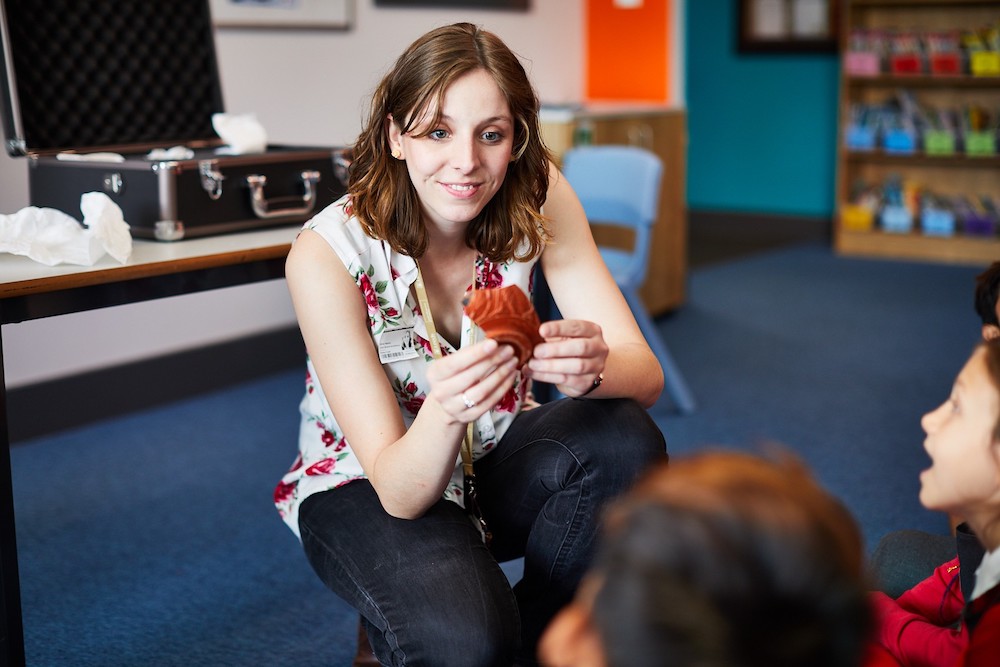 Museum-lovers across Leeds will get the chance to travel back in time and explore thousands of years of history from home thanks to a new series of online digital discovery sessions.
With council-run museums, galleries and schools currently closed as part of efforts to minimise the spread of Coronavirus, staff in the museums service have been looking at new ways to help visitors and families continue to engage with the city's spectacular collection.
And starting today (Monday 23 March 2020), Leeds Museums and Galleries' learning and access officer Emily Nelson will be hosting the first in a series of Facebook videos examining artefacts from the Leeds Discovery Centre in Hunslet, which is home to more than a million objects from prehistory, Ancient Egypt and the Roman Empire.
Through Facebook polls, Emily will give online visitors the chance to choose which objects she discusses, including pieces which examine the fascinating links between Lotherton and Florence Nightingale, the famous Lady of the Lamp.
And a whole collection of objects will also shed some light on the history of crime, punishment and policing in Leeds and West Yorkshire over the centuries. Among them are a set of metal, Victorian handcuffs, a police truncheon from the mid-1800s and a police whistle from around 1930 made in Birmingham for the Leeds Police Force.
Emily said:
"It's always incredibly rewarding to see visitors learning more about the collection and we know how much tens of thousands of them enjoy engaging with our objects and finding out more about history and the world around them.

"Whilst at the moment we're not able to welcome visitors on site, we still want to bring the museum to them so we can make sure that even when they're at home, they still have the chance to explore some of our remarkable artefacts and to hopefully be inspired to discover even more for themselves."
Emily's online sessions will be posted on the Leeds Discovery Centre Facebook page and will be one of a number of online resources which will support families during the current pandemic.
The award-winning Leeds Curriculum, developed by Leeds Museums and Galleries in collaboration with over 40 arts and culture organisations and 30 primary schools, will also be available at MyLearning.org.
With five themes to explore across different key stages and resources looking at everything from prehistoric Leeds to the city's industrial heritage the resources aims to support learning professionals and home educators.
Councillor Judith Blake, leader of Leeds City Council, said:
"This is an incredibly imaginative and resourceful way of supporting our visitors to continue to learn and engage with culture and history as they adapt to these uniquely challenging circumstances.

"Although these are unprecedented and uncertain times for our staff and for the city, people across Leeds are already showing remarkable resilience by rising to the challenge, pulling together and supporting one another.

"That determination compassion and sense of community which is such an integral part of Leeds will be more valuable and important than ever over the coming weeks and months."
This post is based on a press release issued by Leeds City Council