Hunslet Carr Residents Association are hosting two Easter-themed family events this coming weekend (8-9 April 2017), and everyone's invited – to have a laugh, but also perhaps to 'catch the vision' for what the group is achieving locally.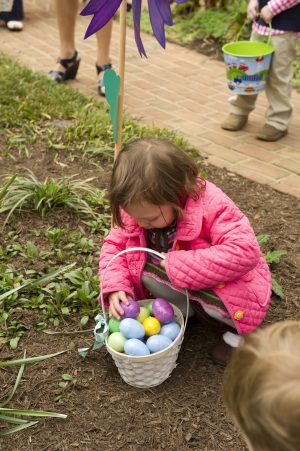 On Saturday (8 April), between 10am-12pm, there's an Easter Craft Fair and coffee morning at Woodhouse Hill Community Centre – just along from the New Bay Horse pub, off Balm Road. There will be craft items for sale, produced at their monthly workshops (on the third Tuesday of each month) – and plenty of tea, coffee, and cake.
And on Sunday (9 April), from 2pm, there's a Easter egg hunt for children at the Sandon Mount community allotment, next to Hunslet Carr Primary School; children must be aged under 10, and be accompanied by an adult.
Kenny Saunders, the association chair, told us:
"It'll be great to welcome a load of local people for these events. And as well as having fun, we hope they'll get to hear what we're doing as a group – and perhaps catch the vision for what we're doing, and even get involved. From small beginnings, we've achieved really good things in the past few years – like the Bay Horse garden, the improvements on Pepper Road, and the allotments. We've come a long way – but there's lots to do, so we definitely need more people to help out, to improve the community."
For more info on the Hunslet Carr Residents Association, click here for their FB page. Or join their monthly meetings, on the first Thursday of every month, from 6.30pm at the Woodhouse Hill Community Centre.