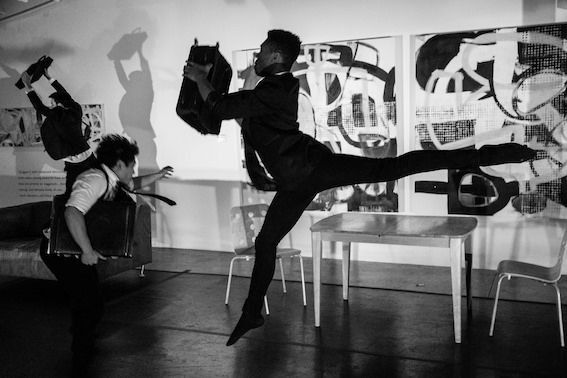 Do you know enthusiastic and motivated young males with potential and an interest in dance?
Kick Off – Boys Youth Dance Project, a partnership between Northern School of Contemporary Dance (NSCD), Phoenix Dance Theatre and Dance Action Zone Leeds (DAZL),  are offering FREE taster dance workshops in Leeds followed by weekly sessions and performance opportunities.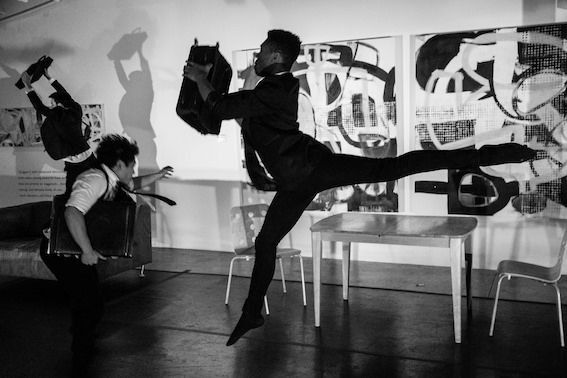 The project is part funded by the Conservatoires for Dance and Drama, to help support young male dancers from disadvantaged backgrounds aged 11 – 18 years to access high quality, free dance provision.
NSCD, Phoenix Dance Theatre and DAZL have inspired, challenged and nurtured hundreds of young people, enabling them to gain successful places in vocational training institutions and universities across the UK and Europe. Many of whom have forged successful careers in the dance and performing arts sector.
They are currently striving to raise the awareness of the opportunities for boys to dance, hoping to reach those students who may not know they can access our provision.
The workshops will be  delivered by professional dance artists, the taster sessions will consist of  a 2 hour workshop based on contemporary dance technique and choreography. Interested students from the workshop can then decide to join the weekly sessions in the summer term. No dance experience required, just enthusiasm for dance, movement or performance.
One of three taster sessions across the city takes place on Saturday 15 April from 9:30-11:30am at the South Leeds Youth Hub, Middleton Road, Belle Isle, LS10 3JA.
If you then decide to join the Kick Off Boys Dance Project after your taster session, you will be required to attend all of the weekly sessions, intensive dates and performances. Weekly sessions will run every Wednesday, 6:30-8pm from 19 April to 12 July at the Northern School of Contemporary Dance in Chapeltown.
There will be three intensive (10am-4pm) days during half term in May at the South Leeds Youth Hub, and performances of the finished work will take place in July.
To book your place go to: https://northernschool.wufoo.com/forms/kick-off-boys-youth-dance-project/. Or for more information please contact DAZL on (0113) 270 6903 or email: community@dazl.org.uk