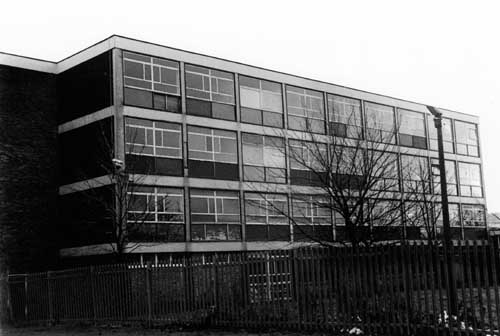 I recently managed to start a Facebook account. Like so many others who are isolating during these difficult times of the Coronavirus, and only leaving home if it is absolutely necessary, it has been a welcome addition to enable me to communicate with others.
While on Facebook, I found a 'Group Page' for my old high school, Matthew Murray, which was open from 1961 – 2004. The group page is called 'The Matthew Murray Appreciation Society' and has recently passed the 1,000 members mark. There are also other Matthew Murray Facebook pages that have over 1,000 members.
School wasn't a pleasant time for me, but on this group page I started communicating with people who attended at the same time as I did. These were people that I would have liked to have talked to at school, but never did (I even started talking to people I didn't know). You see, even though each pupil at Matthew Murray might not have spoken to every other pupil, we were still like one big family (Warts and all). Even if we attended school in different decades, we shared similar experience and the school itself.
It has been a pleasant time for me talking to people from my childhood, and laughing at things that we remember. There have been losses as you would expect, and we are paying our respects to those that have passed away also. In many respects we're perhaps getting some closure, and re-acquainting ourselves with each other. But, although I had a difficult time at school, I do not want the name of Matthew Murray High School to be forgotten. If we forget the school, we forget those that attended there (whether their time at school was good or not so good).
Will the old Matthew Murray High School site be for housing, or for Leeds United's new training ground? I don't know. I would hope that whoever builds on this site takes some time to set up a welcome reminder that the school once stood there. That thousands of children began to shape their lives there and many others, who attend there, passed before their time. Perhaps a road name, a plaque, a bench or a building name could sport the name of Matthew Murray High School, or, and its emblem, in memory of the thousands of members of the Matthew Murray High School family – Pupils, teachers and all.
This post was written by Paul Hindmarch
We encourage anyone living or working in South Leeds to use this website to tell their news. You can either use the Create an article for South Leeds Life page, or email us at: info@southleedslife.com
Photo: © Denise Heather via leodis.net