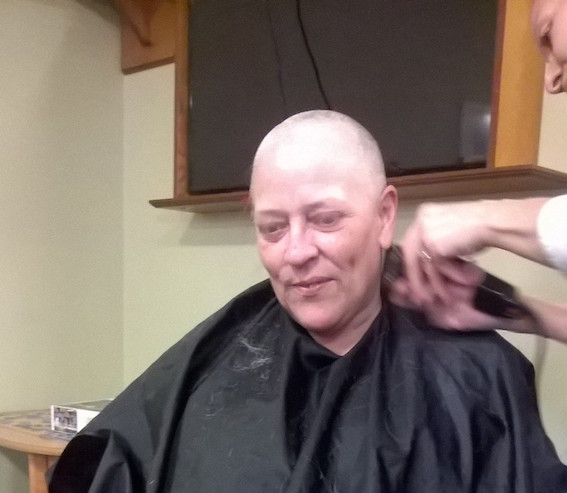 A care assistant at Bupa's Copper Hill Care Home in Hunslet has raised over £1,000 for Macmillan Cancer Support by having her long hair shaved off at a fundraising event held at the home.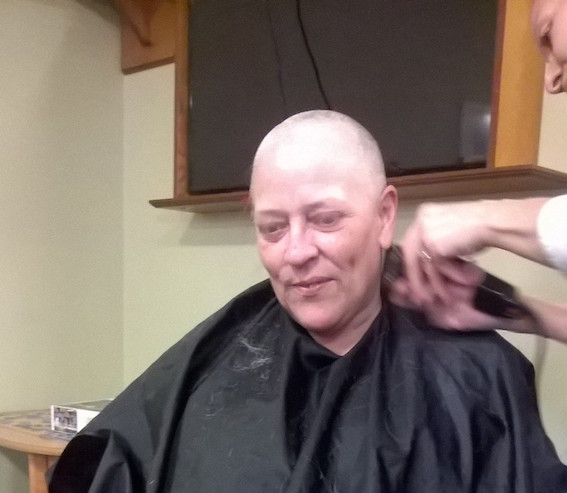 Donna Smith signed up to the charity's 'Brave the Shave' campaign in memory of her dad who recently passed away from cancer. The home's residents, their friends and relatives and colleagues all went along to support Donna while the home's receptionist and trained hairdresser, Michelle Whitehead, shaved her hair off.
Donna believes her decision to shave her hair off is a fitting tribute to her late father and everyone facing chemo or radiotherapy. She said:
"I really wanted to do something to support Macmillan because of all the great work they do to help people living with cancer. I've had so much support from everyone, particularly my employer who matched my fundraising efforts to take the total raised to £1,000."
Macmillan provides specialist support to people with cancer and their families. The 'Brave the Shave' campaign asks people to stand proudly alongside men and women who have cancer and be sponsored to shave off their hair for the charity.