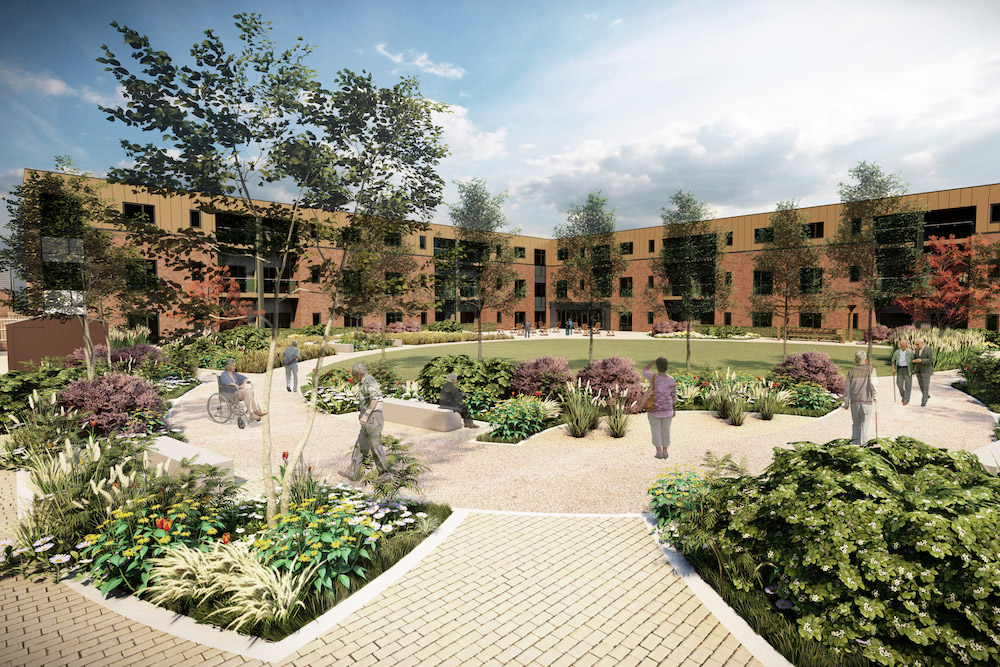 Beeston & Holbeck Ward Update:
Community engagement and supporting local business has continued to be the theme for Councillors representing the Beeston, Cottingley and Holbeck. We know that there has been some frustration with encampments set up by those in the traveling community on public land, in terms of location and the waste left, so Cllr Almass has organised live Q&As with the Leeds City Council team to answer questions.
Cllr Almass also organised a live Q&A with a local civil enforcement officer and PCSO. If you missed either and have any questions, please get in touch with us as your elected local representatives. The way the Council, police and other partners tackle on-street prostitution has changed. The 'managed zone' which was introduced in 2014 in a bid to move on-street prostitution out of the residential areas has been closed since March 2020 (due to the Covid pandemic).
We have listened to residents who objected to the zone and looked at the data and have decided NOT to reintroduce the zone as lockdown easies. It is important to note that this will not mean that on-street prostitution will automatically disappear and therefore the additional support for women to exit prostitution (housing, drug rehab etc), additional policing and addition cleansing will remain in place.
And, finally we are delighted to see the new Beeston Womblers group (a local group of litter pickers) – please join their Facebook Group!
Hunslet & Riverside Ward Update:
This month we've continued the first Councillor Area Walks since the pandemic. These have found hundreds of issues, with a significant category being uncleaned highways drains. Highways Leeds have risen to the challenge and around fifty of the worst have now been cleared – with a large number due soon. This will reduce the risk of localised flooding in a number of areas and help keep streets cleaning. Last month we also:
Launched two new litter picking groups to cover Beeston Hill fb.com/groups/ BeestonHillWombles and Hunslet Carr fb.com/groups/ HunsletCarrWombles.
Supported Hunslet Tenants and Residents Association prepare for a community action day on Friday 2 July at 12pm.
Commissioned proposals to redevelop a number of Council owned planters across the ward to increase local biodiversity.
Proposed sites for new mature and sapling tree planting this year.
Gave approval on Dewsbury Road for a new pram shelter at the hub, new landscaping to the grassed area opposite Premier and commissioned Leeds Street Gallery to paint ten communication boxes to celebrate the local area – subject to local consultation on the designs.
And much more.
Sadly the need to push back step four of the road map has delayed the rest of our Councillors Advice Drop-ins and planned multi-agency action days on Beeston Hill – but these are now being planned in to restart in July.
Please remember you can report a large number of issues (potholes, fly tipping etc.) at services.leeds.gov.uk or if you're unsure of what option to use – contact us. If we don't know, we can't help.
Middleton Park Ward Update:
We're delighted that full planning approval has now been granted for one of the first major Council Housing developments in 30 years, to be built on the Throstle Recreation Ground. The 174 new homes will include 60 extra care units for older people. We will be working with the contractor, Wates, as they are required to provide wider social benefits like apprenticeships and environmental benefits for our area.
Many residents have contacted us about green space and the environment. There area a number of consultations due to start and we are looking forward to hearing your thoughts and ideas and then working with residents, schools and partners on expanding and enhancing our green spaces around Belle Isle and Middleton, like the former South Leeds Golf Course (soon to be part of Middleton Park), the Westwoods, Throstles, Thorpes, New Forest Village, Stourton Grange, Cranmores, Parnabys, Old Run Road, West Granges, Middleton Broom, Orions and Brooms. In addition to the above, 4,444 trees for Middleton Broom and possibly more for Sissons Wood to contribute to climate change challenges.
We are currently working with Public Health who are carrying out a joint needs assessment in Belle Isle and Middleton which will be presented at our Neighbourhood Improvement Board so we can plan how we work with health partners and third sector organisations to provide services that meet the needs of our community. Covid 19 has highlighted the huge health inequalities and we will press government on crucial services like mental health, it is fundamental that funding is devolved to local government.
This post was written by the Councillors representing Beeston & Holbeck, Hunslet & Riverside and Middleton Park wards. You can find Councillors contact details here: southleedslife.com/links/councillors-and-mp