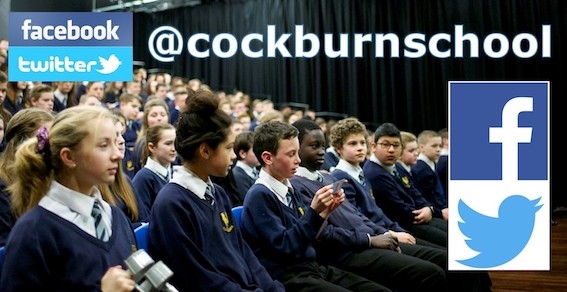 Cockburn School has launched itself into the world of social media in its latest drive to share all of the exciting and successful news and events that happen in and around the school community.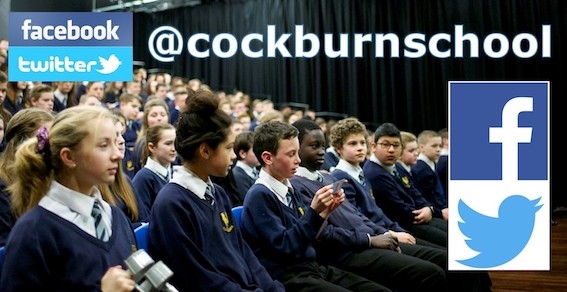 Readers can search for @cockburnschool to follow the school on Facebook and Twitter.
Cockburn recently worked with media company First Frame Productions to produce an amazing film that shows students at the school in their lessons and extra-curricular activities. The film tells the story of the school through the eyes of the students who describe their school as 'Creative, competitive, family and excellent'.
Launched to students on the first day of term in January, the film was used to launch the new Facebook and Twitter pages. In the first week the film had more than 35,000 views and the Facebook page had a reach of nearly 200,000 people! Go to @cockburnschool to watch it for yourself.
A lot of ex-students have commented on it saying how much things have changed and how they wish that they could come back to school! The film even uses the latest technology of drone footage which shows the school and local area from the air.
So far the school pages have been liked by ex-student and Leeds Rhinos up and coming player Jordan Baldwinson and Olympic medal winner Nile Wilson along with many other parents, carers and visitors to the school.
News has included sporting achievements, visiting artists, a Leeds Arena performance, award winning presentations as well as 'Shout Out To Macbeth', sung by English teacher Miss Hall to help Year 11 students revise Shakespeare quotes for their upcoming exams.
Headteacher David Gurney says: "It was time for Cockburn to join the world of social media as we know that this is the quickest and most effective way of sharing messages with our parents and carers.

"It also puts Cockburn on the map to a wider audience of future students and teachers. We are so proud of our students and the amazing things that they do day in day out and we can now share this with the local community and beyond."