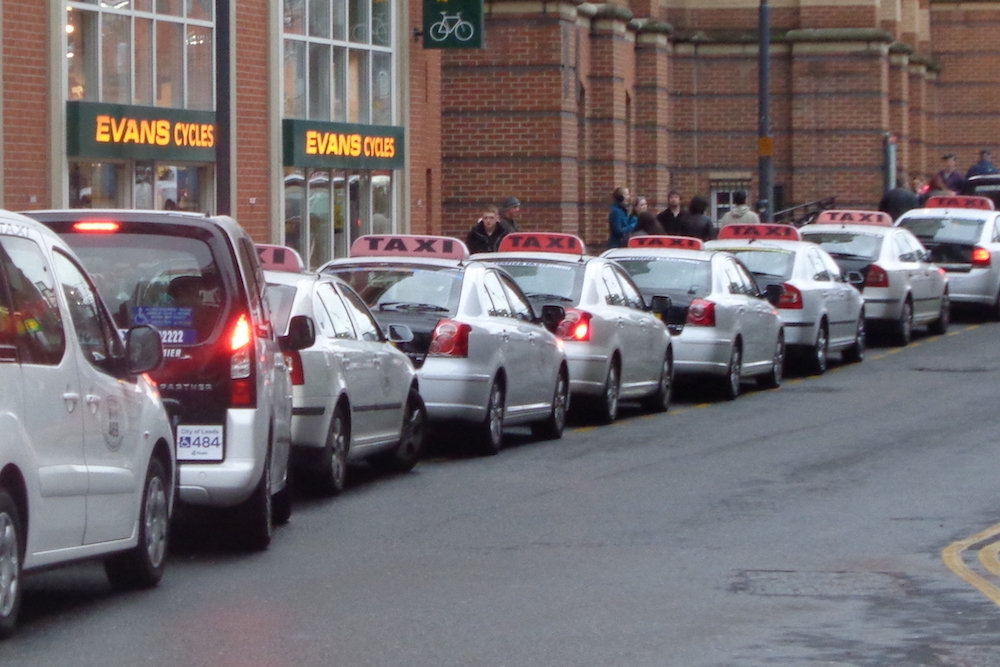 During a meeting of Leeds City Council's Executive Board on 21 September senior councillors approved changes to taxi and private hire driver licensing standards in relation to minor motoring convictions.
At the meeting, members of Leeds City Council's Executive Board approved the adoption of the following set of standards for taxi and private hire licence holders:
Applications for a new taxi or private hire driver licence will not be granted when an applicant has seven or more points for minor motoring convictions showing on their driving licence.
Existing licence holders reaching seven or more points for minor motoring convictions will receive a warning and will only be required to attend appropriate training.
Existing licence holders reaching nine points or more for minor motoring convictions and who have previously attended training under this policy may have their licence refused or revoked dependent on the individual circumstances of the driver concerned and offences committed. In considering such action, the intention of the policy will be to only refuse or revoke a licence where there are very clear concerns for public safety.
Further to this new set of standards, Leeds City Council's Licensing Committee have determined that for a 12-month pilot, any decision to revoke a licence on the basis of minor motoring convictions will be determined by a Licensing Sub Committee.
The previous standard in Leeds was that taxi and private hire drivers could accrue 12 points on their driver's licence before any action is taken. Leeds City Council initiated a review of its policy on minor motoring convictions in order to harmonize taxi and private hire policies across West Yorkshire and York.
During this review the Department of Transport issued statutory guidance, which the council has to regard or have a clear and compelling reason not to follow it. The guidance states that multiple motoring convictions may indicate that the applicant does not exhibit the behaviours of a safe road user or one that is suitable to drive professionally.
The approved set of standards, recommended to executive board by Leeds City Council's Licensing Committee, were developed as the result of the public consultation and were developed in order to achieve the right balance between public safety, while also proactively supporting the taxi and private hire trade in Leeds.
In approving the standards, the executive board considered the representations received from the public consultation, together with the statutory guidance and the Institute of Licensing framework.
Overall, the newly approved set of standards will affect less than 1.5% of all current licence holders in Leeds, with over 80 per cent of taxi and private hire drivers in the city currently having no points on their licence whatsoever.
Councillor Debra Coupar, deputy leader of Leeds City Council and executive member for resources, said:
"I would like to thank everyone who has played a role in developing the new set of standards, which are the result of extensive consultation work, reflecting the voices of both the trade and travelling public.

"Through the introduction of additional training and the consideration of cases on an individual basis by licensing committee members at the nine-point threshold, the standards achieve the right balance between ensuring public safety in line with the Institute of Licensing framework whilst proactively supporting the taxi and private hire trade in Leeds."
This post is based on a press release issued by Leeds City Council
Photo: M Taylor via Creative Commons