A refurbished Middleton Community Centre was re-opened on Friday (16 June 2017) providing a new base for Middleton Elderly Aid and space for youth and other activities.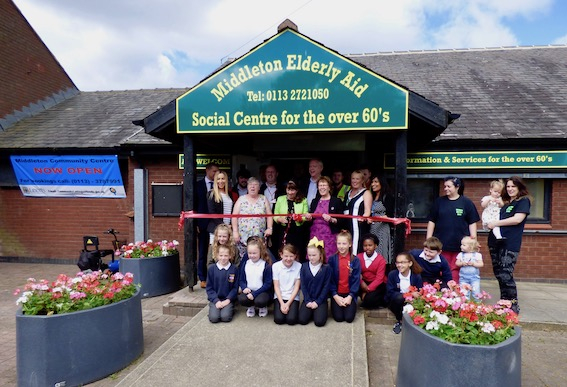 Cllr Kim Groves spoke about the "difficult decisions" that had to be made two years ago when all community centres were reviewed by the Council. With little income being generated to meet the running costs Middleton Community Group who had been running the centre and had campaigned for it in the first place, were asked to leave.
Under the new arrangements Middleton Elderly Aid have taken a lease on half of the building and will run their activity programme, including lunch clubs, exercise classes and social activities in the building. A large activity room is available to hire for any groups in the area. Youth Services will be running activities here and linking it to the next door skatepark and playing field.
Dawn Austwick, Chief Officer at Middleton Elderly Aid said:
"Older people in Middleton have got a place of their own at last. We've been in for two weeks and it's already starting to buzz, with new members coming to join us."
Cllr Kim Groves said:
"This is an inter-generational hub for the Middleton community. We want it to be busy, vibrant and to serve your needs. Tell us what you want to see happening here so we can organise it."
Funding for the works came in part from a 'Section 106' payment from Sanctuary's new housing on Thorpe Road. Asda gave a grant to fund kitchen equipment and building firm Mears donated free labour. The balance of the cost was met by Leeds City Council.
To find out more about Middleton Elderly Aid go to www.middletonelderlyaid.org.uk or ring (0113) 272 1050.