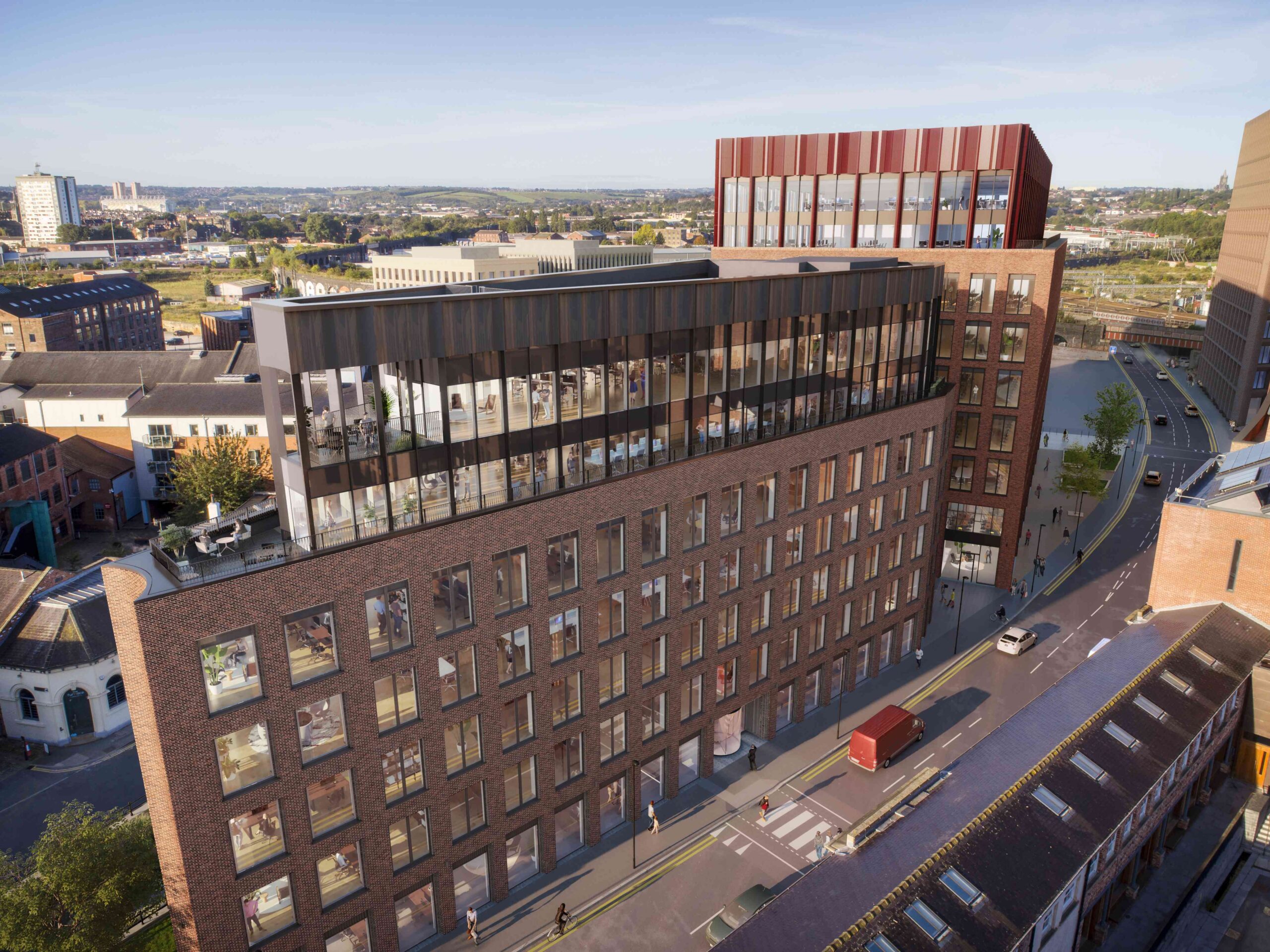 CEG, the developers working on various sites in Holbeck including the iconic Temple Works, have secured a £72.9 million loan facility from Aviva plc, linked to the sustainability of their buildings.
The deal is structured with KPIs (Key Performance Indicators) that are linked to sustainability improvements on assets in the portfolio. CEG will benefit from a lower interest rate for delivering specific targets which will be assessed annually throughout the life of the loan facility.
Whilst CEG will use the loan proceeds to refinance a portfolio of six regional office assets, a portion of it will part-fund the development of Globe Point, a 37,842 sq ft Grade A office in the Temple area of Holbeck, which forms the first part of a £350 million project by CEG. The iconic seven-storey building, on the corner of Globe Road and Water Lane, will deliver office space with ground floor break-out space, a café, and will aim to achieve a BREEAM excellent and EPC A rating.
Gregor Bamert, Head of Real Estate Debt at Aviva Investors, said:
"We are pleased to have an opportunity to work with CEG through the provision of this sustainability linked loan, following active discussions over a number of years. CEG have a stated commitment to sustainability and improving the green credentials of its portfolio, which both parties were keen to incorporate into the loan. It is also pleasing to be able to fund the development of a new high-quality asset such as Globe Point. Despite short-term headwinds in the local office market, we are confident this portfolio will perform strongly given CEG's active management capability and the quality of buildings it produces."
Gerard Versteegh, Chairman of CEG, commented:
"We are delighted to be working with Aviva Investors as a strategic partner. We expect this will lead to a long, fruitful collaboration on many more projects to come. Our approach to sustainability is ambitious and embedded into everything we do. We continue to push the innovation boundaries to ensure well-being, technology and sustainability are at the heart of Globe Point."
This post is based on a press release issued by CEG