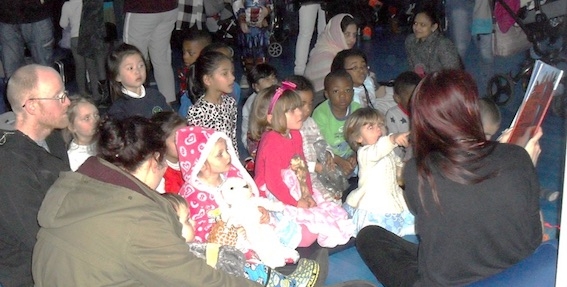 An exciting evening filled with bedtime stories took place at Lane End Primary School on Thursday 2nd March. As part of their World Book Day fun the teachers, parents, carers and children came together in their pyjamas for hot chocolate and to share lots of wonderful children's books.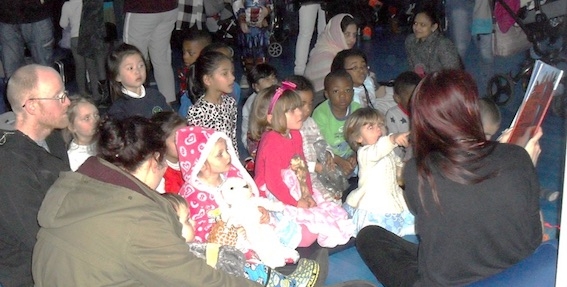 "At Lane End Primary School, we are passionate about all of our children becoming life long readers. The story evening was a great way to celebrate the joys of reading while involving parents and carers too. The turnout was amazing!" explains Rebecca Bugler, a teacher at Lane End Primary.
Ziah (who is in Reception class) and his mum definitely had an enjoyable time – they wrote this to the parent email account:
"Thank you for a lovely time at the bedtime stories event. I thought it was a great idea and Ziah loved it!"
Headteacher, Mrs Britton, thanked all the Lane End families for making another school event a huge success, enjoyed by children and adults alike.