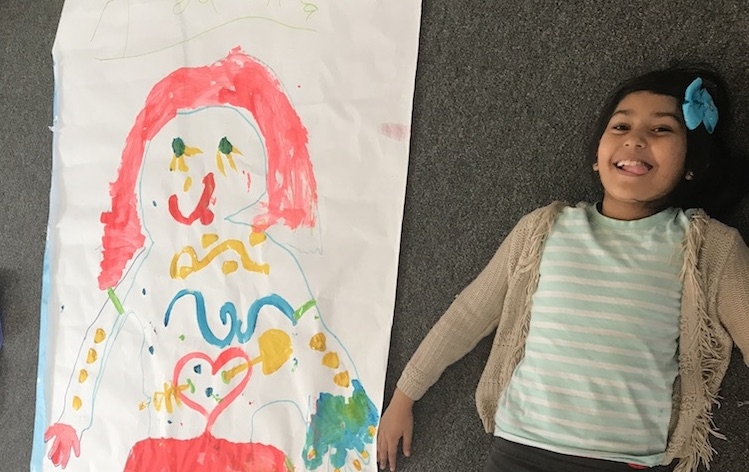 Here's another entry for the St Luke's CARES Community Awards, submitted by the Asha Neighbourhood Project, which works with women and children in the Beeston Hill area. For details of how YOUR community group can enter please click here. The deadline for entries is Wednesday 28 February 2018.

The Asha Playscheme operates in the heart of the community, for the community.
We are based in the Asha Neighbourhood Project, a local charity that has been working with women from South Leeds for over 30 years.
We run Ofsted registered playschemes during the school holidays for children aged 5 to 12 years of age who live in South Leeds. Our aim is to provide low cost play opportunities and experiences. We want to give as many children as possible a chance to experience play in environments outside of their home and in the wider world. Whilst doing this they grow in confidence, make new friends and develop their skills.
Some of our recent activities have been sessions at The Big Swing Adventure Playground in Bradford, a fabulous adventure playground aimed at giving children opportunities to develop their own play using recycled junk. Here the children can play safely whilst using hammers, nails and even cook on an open fire. We have also had trips to places such as The Yorkshire Wildlife Park and  York Maze,  an absolute delight for the children. We also run regular art activities at the playscheme and recently delivered an art session for The Paper People Project highlighting the plight of unaccompanied refugee children.
We would love to receive a grant from the Community Awards so we can provide a trip in the summer for our playscheme children and their family. We recognise that whilst the experiences the children get from attending our playschemes are extremely valuable, for the children to go on a family day out with their mothers and siblings would create so many more precious memories.
The majority of families we work with are living on a low income so to fund a family day out can be very difficult. The Asha Playscheme does not make any profit and relies on funding to operate from year to year so this would be a wonderful opportunity for us.
This post was written by Michele Lofthouse using our Create an article for South Leeds Life page.