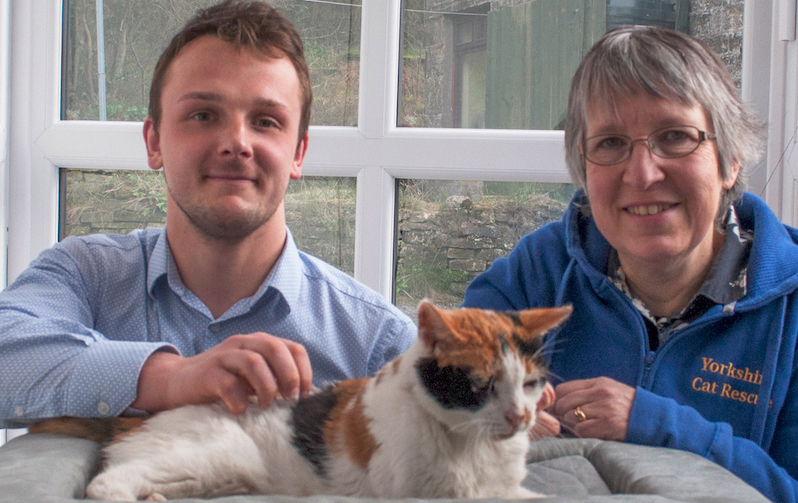 Beeston-based mattress retailer OTTY is helping to ensure that Yorkshire's vulnerable and abandoned cats and kittens get the purrfect night's sleep by donating 15 of its pet beds, totalling at £1,200, to regional pet charity, Yorkshire Cat Rescue.
OTTY's pet beds will be used to help Yorkshire's furry feline friends to recover and recuperate at the charity's purpose-built centre in Keighley. They will also go out to the charity's fosterers, assisting the kitties to get comfortable while waiting for their new forever homes.
The range of pet beds have been created using layers of comforting reflex foam, high-grade memory foam, and are finished in a comfortable blend of polyester and cotton – all of which combines to help cats of all shapes and sizes receive a relaxing and snug rest.
Commenting on OTTY's donation, Sara Atkinson, CEO of Yorkshire Cat Rescue, said:
"We're delighted to have received this generous donation from OTTY. These beds will be valuable in ensuring our cats are as well rested as they can be, to aid their recovery. It also assists in the adoption process that all of our rescue cats go through, by offering them comfort in new and otherwise unfamiliar surroundings."
Yorkshire Cat Rescue works to save the lives of abandoned and unwanted cats and kittens across the region and in parts of Lancashire by offering a rehoming service.
Founder and owner at OTTY, Michal Szlas, said:
"Yorkshire Cat Rescue undertakes fantastic work in and around Yorkshire, caring for vulnerable cats in the region. We hope that our contribution can make a difference and help improve the lives of these animals.

"We're proud to be a Yorkshire company and we're committed to giving back and making a positive difference in the region through supporting local charities."
To find out more about OTTY's pet beds, please visit: www.otty.com/dog-mattress.