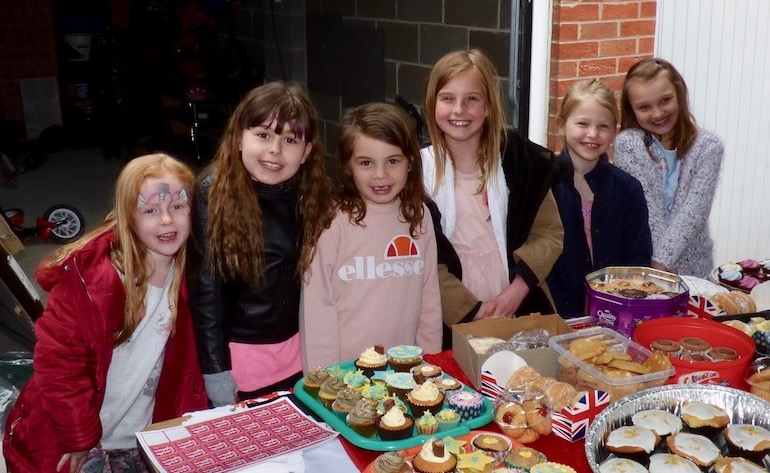 Six girls from Middleton are setting a great example in their community after organising a charity bake sale on Saturday (28 April 2018).
Friends Rosie, Lily, Hallie, Evie, Evie and Cerys style themselves as the Willowdale Girlz Club and for their first activity they decided to run the charity event. Parents and friends were roped in and businesses also donated. The sale raised a massive £601.64 which will be split between the Cancer Research and Candlelighters charities.
Hundreds of residents called in to buy cakes and the event was also visited by local Councillors Judith Blake, Kim Groves and Paul Truswell, as well as the Fire Service.
The children, four of whom attend Sharp Lane Primary School, explained that they had helped with the baking and especially enjoyed licking the bowls and spoons!
Cerys' mum Caryl commented:
"We are all really, really proud of them. They came up with this idea on their own and we decided to help them. Also we had massive support from Sharp Lane Primary School."
Asda Community Champion Rachel Cunningham said:
"It's a beautiful thing that they've done. We are always looking for local groups and events that we can support from the store."
Cllr Kim Groves said:
"It's fantastic to see children at this age supporting charities for other children suffering with cancer. It's brilliant that this is happening in the heart of our community and that the community have come out to support it."
Businesses that contributed were:
Asda Middleton
B&M
Costa
McDonald's
Morrisons
Cakes at Kayes
South Leeds Bakes
Costco also made a donation to Candlelighters in their name.