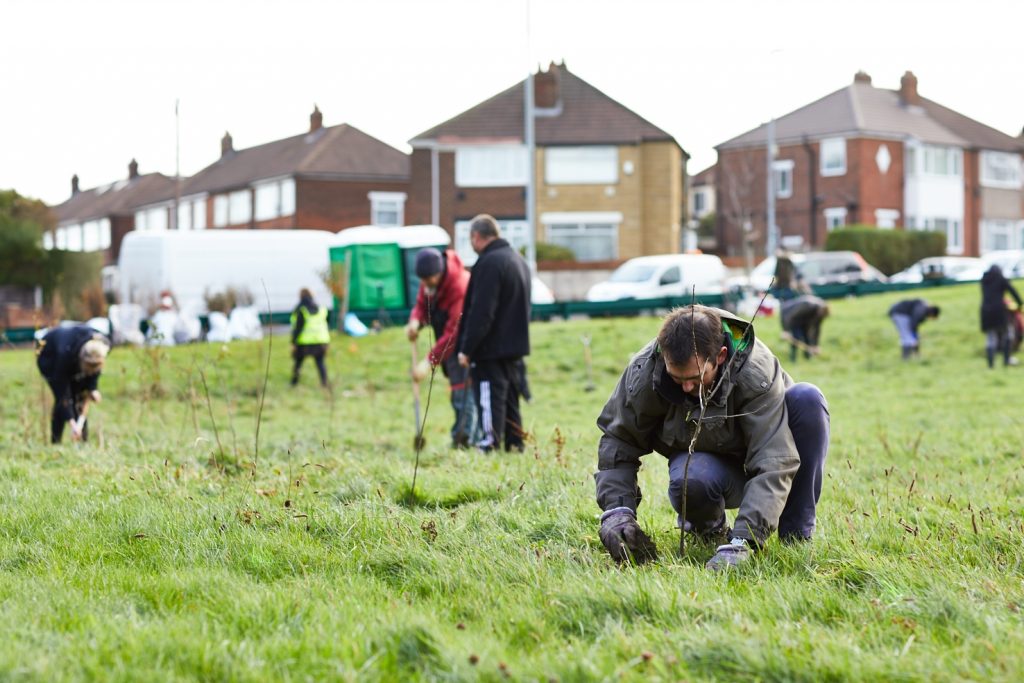 Announcing the planting of 4,000 saplings in the Hunslet & Riverside ward, Cllr Mohammed Iqbal told South Leeds Life:
"Trees really matter:
Trees help capture Carbon Dioxide, helping us in our fight against Climate Change.
Trees provide wildlife habitat, improving the biodiversity of our communities.
Trees slow water run-off, supporting our drainage systems and reducing flooding risks.
Trees improve our overall well being, with strong evidence contact to wooded areas and general wildness have significant health benefits.
"Therefore, we are committed to a substantial and sustained programme of tree planting and wildness development in Hunslet and Riverside Ward over the coming years."
The Council is working with partners from The Conservation Volunteers, to arrange for nearly 4,000 tree saplings to be planted in January 2020. Work is now underway with a wide range of other partners and groups to try and secure thousands more saplings before the end of the current planting season at other sites that have already been identified. Planning is also in progress for the 2020/2021 planting season with even more sites identified across the ward.
Cllr Iqbal added:
"We have also planted mature trees in many of our parks, but due to the cost of these, have only been able to do so much. Therefore, we are now working on a plan to develop a local donate a tree scheme for residents and business to help us plant even more, thus getting all the above benefits sooner.

"Trees matter to us all and we are committed to delivering them in Hunslet and Riverside."
The next tree sapling planting seasons are:
Hunslet Moor: Tuesday 21 and Wednesday 22 2020, 10am-3:30pm
Leasowe Recreation Ground: Thursday 23 January, 10am-3.30pm
Pepper Road Park: Tuesday 28 and Wednesday 29 January, 10am-3.30pm.
Photo: saplings being planted off Old Run Road in December 2017