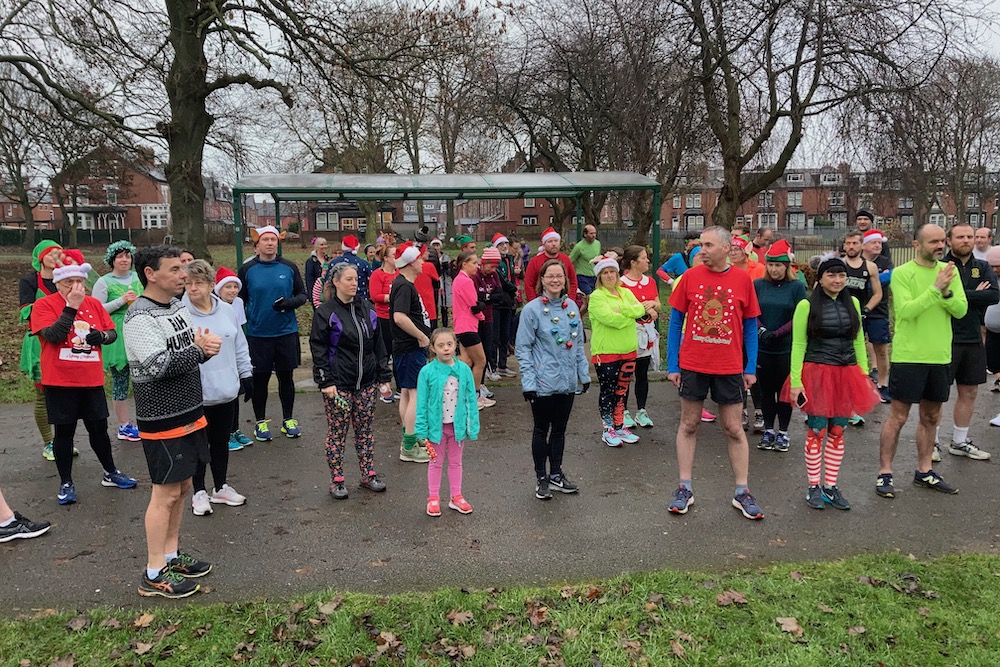 Here's a roundup of some the main events taking place over the coming week in South Leeds. For full listings go over to our What's On calendar here.
There is a big caveat of course, that the Government might yet change the rules about events due to the developing Covid situation resulting in some or all of these events being cancelled, so please check before you set off!
We start on Christmas morning in Cross Flatts Park where there will be a special parkrun with runners tackling the 5k course in fancy dress. Expect some festive singing before the start at 9am.
The amazing team at Holbeck Together will be serving a Christmas dinner at St Matthew's Community Centre. Hurry, you'll need to book, ring (0113) 245 5553.
If you're struggling, Mumtaz at Leeds Dock will be giving away a thousand free hot meals to anybody on Christmas day 2-4pm.
Most of the rest of our listings are all courtesy of the brilliant Slung Low team at The Holbeck club on Jenkinson Lawn. Once you've digested your Christmas Dinner, you'll be ready for the Epic Quiz and Exotic Cheese Board on Monday at 8pm. Bring your team or join one on the night.
Leeds United are due to play Aston Villa on Tuesday at Elland Road. Kick off is at 5:30pm so expect heavy traffic in Beeston before and after the match.
The kids will enjoy 'Tinsel' a new seasonal play by Wrongsemble at 12noon on Wednesday at The Holbeck. You can also catch the show on Tuesday, 2pm at Hunslet RLFC's Phoenix Bar at South Leeds stadium. Both shows are followed by a craft session.
The grown ups can strut their stuff as the glitter ball comes out later on Wednesday night at The Holbeck for Karaoke With Lasers. Choose your favourite song and sing like no one's watching, from 8pm.
Surely the only way to see out this year is with the return of the silliest show in South Leeds, the show that got us through lockdown, it's Slung Low's 'You Can Bet We Made It To The End Of The Year.' With live music from Lucy Rafton & The Holbeck House Band and plenty of chances for the audience to take part and win prizes. Then local DJ Woody will play nto the night until 1am. Friday 31 December, doors 7pm, show 8-10pm.
Slung Low shows are always Pay What You Decide, so you pay after you've seen the show, but you must book a ticket first at www.slunglow.org/shows