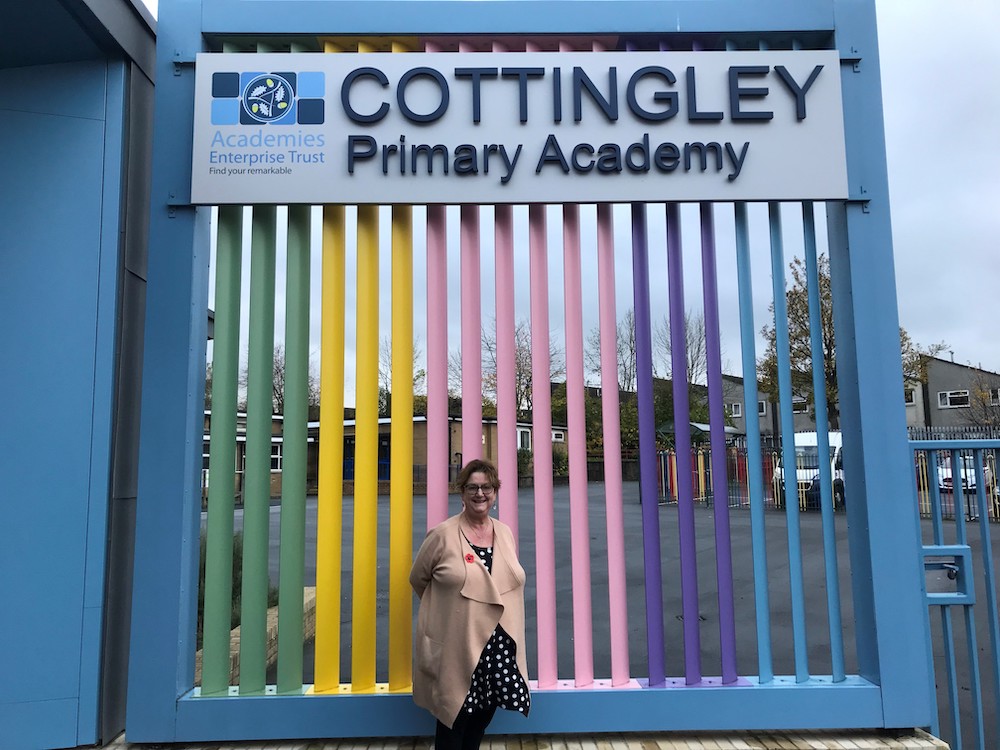 Children in Cottingley have been invited to share what they like about living in the area that could see their designs made into banner to be displayed on local lampposts.
Councillor Angela Gabriel visited Cottingely Primary Academy to speak at their Key Stage 2 assembly about the importance of community and ask the children if they would like to enter the competition.
Any budding artists will need to either draw or paint a picture that represents what they like about living in Cottingley and the five winning designs will then be made into professional banners to be hung around the local area.
Councillor Angela Gabriel (Beeston and Holbeck) said:
"My ward colleagues Andrew Scopes, Gohar Almass and I always like to hear people tell us why they love where they live and we are lucky that we have a fantastic sense of community in South Leeds.

"I wanted to make sure that sense of belonging is shared by the next generation and so we have launched the competition for local school children to design a banner that shows why they love Cottingley. They really can choose anything, whether they love the local shops, being able to play with their friends or they have a favourite place to go, we want to see it.

"I can't wait to see the winning designs made into banners and hanging proudly in Cottingley to show everyone what a great place it is to live."
This post is based on a press release issued by Beeston & Holbeck ward Councillors