Welcome to Westwood Primary School's brand new wellbeing walk in!
With emotional wellbeing and support being more important than ever, we wanted to provide our children with a safe and secure space in which they are able to focus on their own emotional wellbeing.
The space created has a roof of rainbow umbrellas – something which the children love, and is filled with a relaxing water feature and is also home to our resident school guinea pigs (Marshmallow and Fluff).
Our pupils had a huge part to play in creating this fantastic space. They helped create artwork on the walls by working with a local artist, Mike Grainger, adding their handprints to the wonderful designs. The guinea pigs are loved by all the children and offer great therapeutic support to the children.
The space allows any child in the school an area to talk to staff, to relax and reflect and to complete activities in a calm and nurturing environment.
Both staff and pupils feel this is an invaluable space which will help us to continue raising the profile of mental health in our school and society.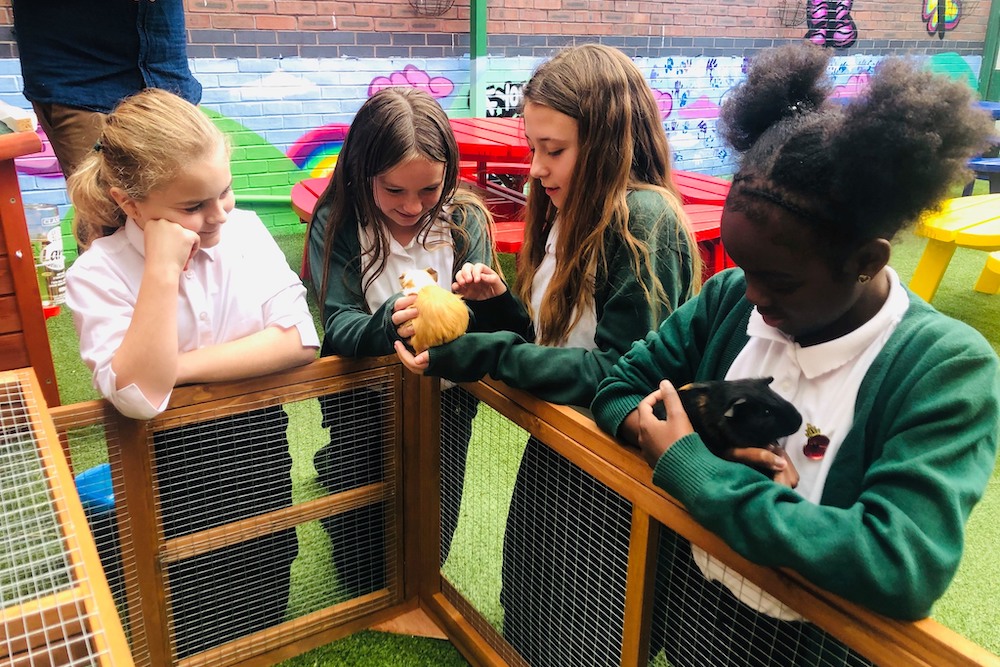 We encourage anyone living or working in South Leeds to use this website to tell their news. You can either use the Create an article for South Leeds Life page, or email us at: info@southleedslife.com