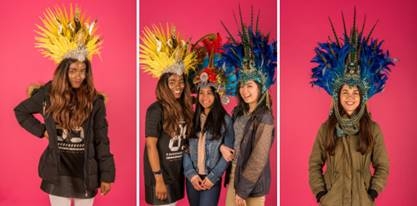 White Rose Shopping Centre is hosting a weekend of celebrations on Saturday 27 and Sunday 28 May 2017, with dancers from local RJC Dance and a visit from Leeds Carnival's free photobooth.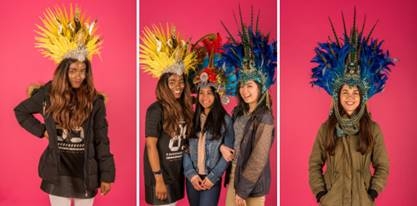 RJC Dance Youth Provision members, Shachk Out Youth Dance, consisting of young people aged 13 – 16 years old, will be performing at White Rose to fundraise for the upcoming annual RJC Dance Herd Farm residential. The trip aims to enhance social and personal development in a scenic and rural environment and offers the group new and transferrable skills to be learned while experiencing challenging and enjoyable activities.
Founded in 1993, RJC Dance work comes from a Black British perspective, with a broad appeal to a diverse audience both culturally and socially. Based at Leeds' Mandela Centre, RJC Dance develops the creative potential of diverse young people by offering opportunities to dance, perform, and achieve.
In addition, White Rose will be hosting the Leeds Carnival pop-up photobooth this weekend in celebration of the Carnival's 50th birthday, where visitors can try on a selection of carnival headdresses created by Leeds and London-based designers. Portraits are free for visitors, and White Rose is offering a gift voucher to the best photo shared on Facebook – see www.facebook.com/WhiteRoseShopping/ for details.
RJC Dance will be performing and fundraising at White Rose from 11am – 3.30pm on Saturday 27 May, and the Leeds Carnival photobooth will be in the Central Atrium from 11am – 5pm on Sunday 28 May and is free for centre visitors to use.