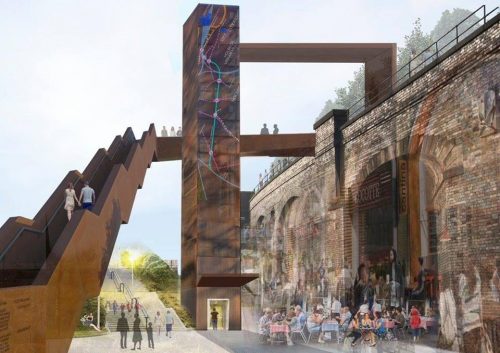 The volunteer team working to get the unused Holbeck viaduct re-opened to the public are holding a drop-in event this weekend (Saturday 26 November 2016) – for people to come find out more about the project, and in particular get a preview of a 'proto-feasibility' report that they hope will lay the foundations for the project in the coming years.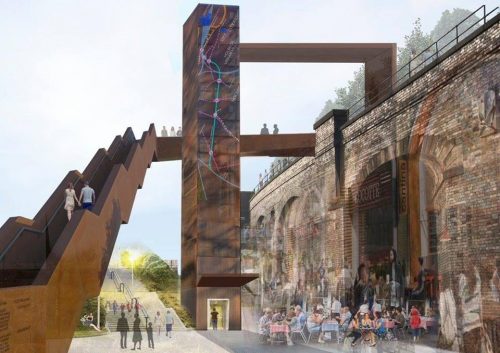 The idea of opening up the viaduct has been mooted for at least 20 years, if not longer – but the past four years have seen a new initiative led by local volunteers, that's gathered considerable momentum. The scheme, provisionally dubbed the 'Holbeck Highline' (in recognition of the famous New York 'Highline') has attracted plenty of press coverage (including here on South Leeds Life, eg here), hundreds of members on the Facebook group, and a growing posse of active volunteers – all on almost zero budget.
The past year in particular has seen some of those volunteers researching and writing a 'proto-feasibility' report: a document exploring the proposed project from all angles, including potential designs, costings, challenges, opportunities, timescales, and more. They aim to release the report in early 2017 – then, if the scheme seems potentially achievable, look to fundraise for and carry out a full feasibility study in 2017-18.
Local resident John Paddington – one of those who's been working on the report – commented:
"There's a lot of enthusiasm for the project, as shown by the hard work of all the volunteers – and it's been great to have something concrete to work on this year. There's a long way to go, but we're hopeful that this report will allow us to take things further."
The workshop is this Saturday (26 November 2016) at Sheaf Street Cafeteria, near the Tetley. The team will be be working on finishing the report – but are inviting people to drop in anytime between 10am-4pm, to find out more about the project, get a preview of the report, and even get involved. (At the time of writing, they were still looking for a graphic designer to help format the document.)