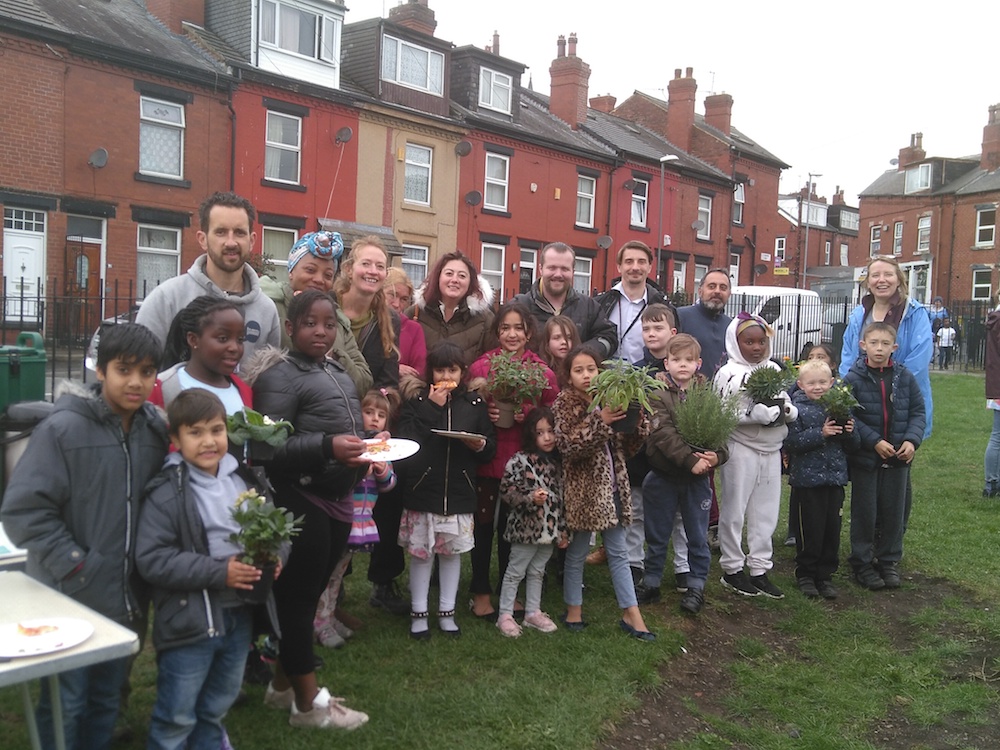 This summer saw Trentham Park in Beeston Hill transformed from a dull, unsafe, uncared-for space into a vibrant family-friendly play area, through a community-based project called 'Green up Your Life – For Art's Sake'.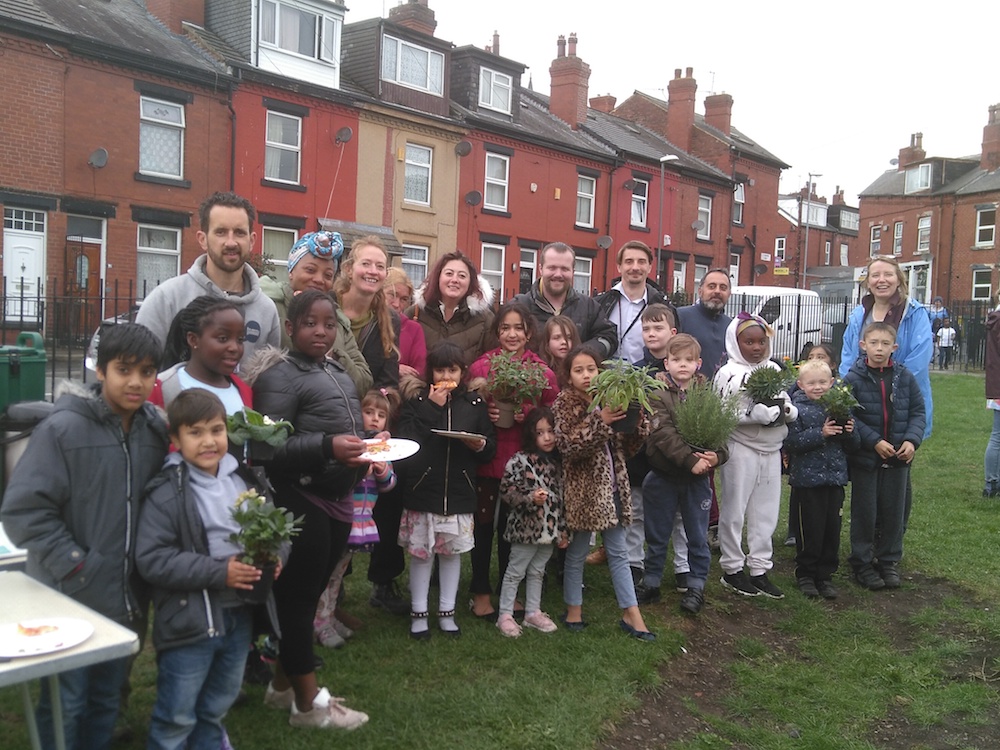 The project – coordinated by Nick Lalvani from Touchstone, and funded by Leeds City Council – brought together dozens of diverse, all-age local people for workshops on twelve Saturdays through the summer.
The project's success was largely due to the initial local consultation – which got people engaged, and generated ideas that shaped the summer activities. The sessions themselves then saw participants working with local artists and horticulturists, learning and sharing building and gardening skills, and flexing their creative minds through design and painting.
Raised beds were built, stained, decorated and planted up – including a lot of edible plants, which were harvested and shared at the end of the summer. All three beds have matured and are spectacular. Participants planted seeds to take home, and joined in with painting and other art projects; these particularly focused on tackling littering and dog fouling. Posters designed by locals are due to be printed and put up around the park.
Residents gathered again for a big celebration event on Saturday 22 September (pictured), and there are more sessions due on Saturdays 3 November and 1 December.
Residents are now forming a 'Friends Of' group to take care of the park, and to continue to get more local people involved; contact Tania on 07917 157 830 to find out more.
It's been a really successful and worthwhile project to work on, so many thanks to; the Council for their support, councillor Paul Wray (who was actively involved in many of the sessions), local horticulturalist Sue Kaye, local artists Tania Carlisle and Irina de Saint-Ours, and once again to Nick and all those at Touchstone.
This post was written by Kathy Beels