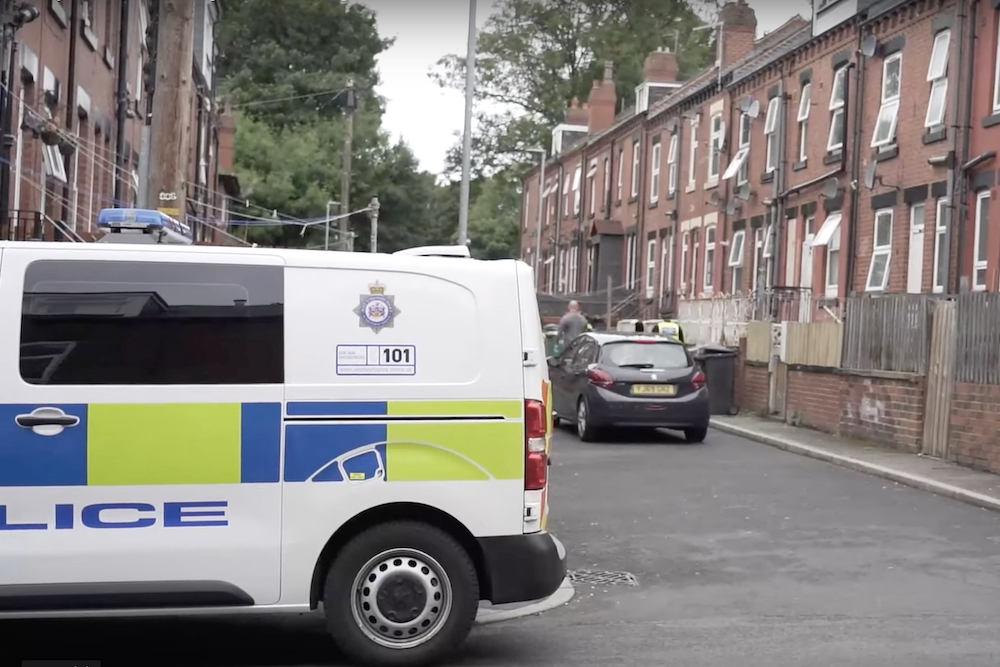 Drug dealing 'trap houses' that blight local communities were targeted this week when neighbourhood policing officers, backed by a range of specialist teams, mounted a major crackdown in south Leeds.
Officers from the Leeds South Neighbourhood Policing Team led a series of drugs warrants on Wednesday (6 July 2022) as part of a wide-ranging initiative to tackle crime and anti-social behaviour in the area.
The day saw a total of eleven arrests, seven weapon recoveries and 26 vehicles seized, including a large number of stolen motorbikes discovered at a storage business.
Extra officers were drafted in to support the operation from a range of specialist teams, including from the Force's violence and knife crime initiative Operation Jemlock, Roads Policing Unit, Proactive Intercept Team, Off-Road Bike Team, as well as Dog and Mounted Sections.
Officers executed a warrant under the Misuse of Drugs Act at an address in Stratford Avenue, Beeston, which had been identified as a 'trap house' used in the organised supply of Class A drugs around the clock to the detriment of those living nearby.
Two men and a woman were arrested on suspicion of possession of Class A drugs with intent to supply, and more than 30 wraps of heroin were recovered along with cannabis, cash, scales, and a live shotgun cartridge. They were later bailed pending further enquiries.
Another suspected trap house was targeted in Longroyd Avenue, Beeston, and ten people at the address were searched. Cash suspected of being the proceeds of crime was seized along with information believed to be linked to drug dealing. A man is due to interviewed
A further warrant was carried out at an address in Moorland Avenue, Gildersome, that resulted in a woman receiving a community resolution for cannabis.
Some of the day's activity was focused on the White Rose Shopping Centre with proactive plain-clothes patrols to target organised retail theft alongside the centre's security team.
Uniformed officers conducted patrols of the area and operated a crime prevention stall and bike marking workshop.
Mounted officers were also out and about in Rothwell to focus on known anti-social behaviour hotspots and to provide a reassuring presence in the community.
The local roads network came under close scrutiny from eagle-eyed members of the Proactive Intercept Team who had a string of successful results including the arrest of a man wanted for domestic abuse offences, the recovery of a number of stolen vehicles being actively used in crime, and an arrest of a man in possession of a knife.
Operation Jemlock officers targeted patrols into identified hotspot areas throughout the day and into the evening to target knife crime. They supported district officers at an affray incident that saw three people arrested and two knives recovered.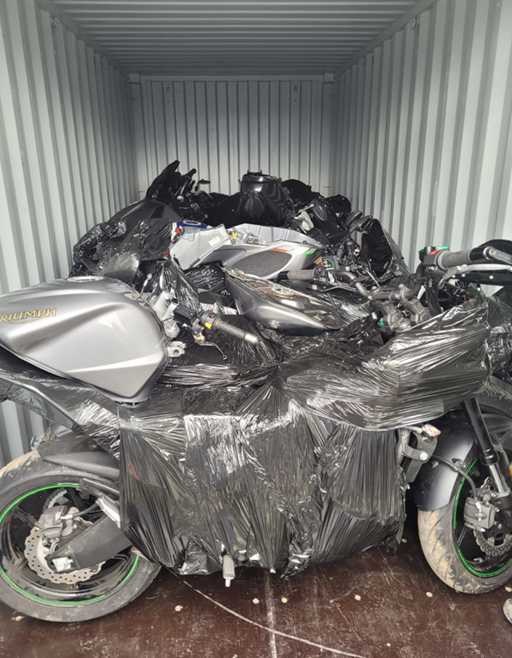 Enquiries by the Off-Road Bike Team saw them trace a stolen motorbike to a storage business in Burton Row, Beeston.
The site included a large number of shipping containers that were subject to thorough searches resulting in the recovery of 15 high-value motorbikes that had been stolen recently in Leeds.
Two men were arrested in connection with the find and enquiries are ongoing.
Inspector Tom Perry, who heads the Leeds South Neighbourhood Policing Team, said:
"We are absolutely determined to keep making life miserable for those whose criminal behaviour impacts negatively on the law-abiding majority of people.

"The organised supply of drugs, particularly through the operation of 'trap houses' that blight local communities, remains an issue that we are keen to keep taking a robust approach on.

"This week's operation was an excellent opportunity to build on some of our ongoing work to target those involved in drugs supply and other criminality and we will be keeping the pressure on moving forward.

"The support of the various specialist teams has been invaluable, and I'm confident that local residents will have noticed the impact that our combined efforts have made."
This post is based on a press release issued by West Yorkshire Police