Growing up in a city with a tramway network means that impressionable youngsters can be bitten by the tram bug!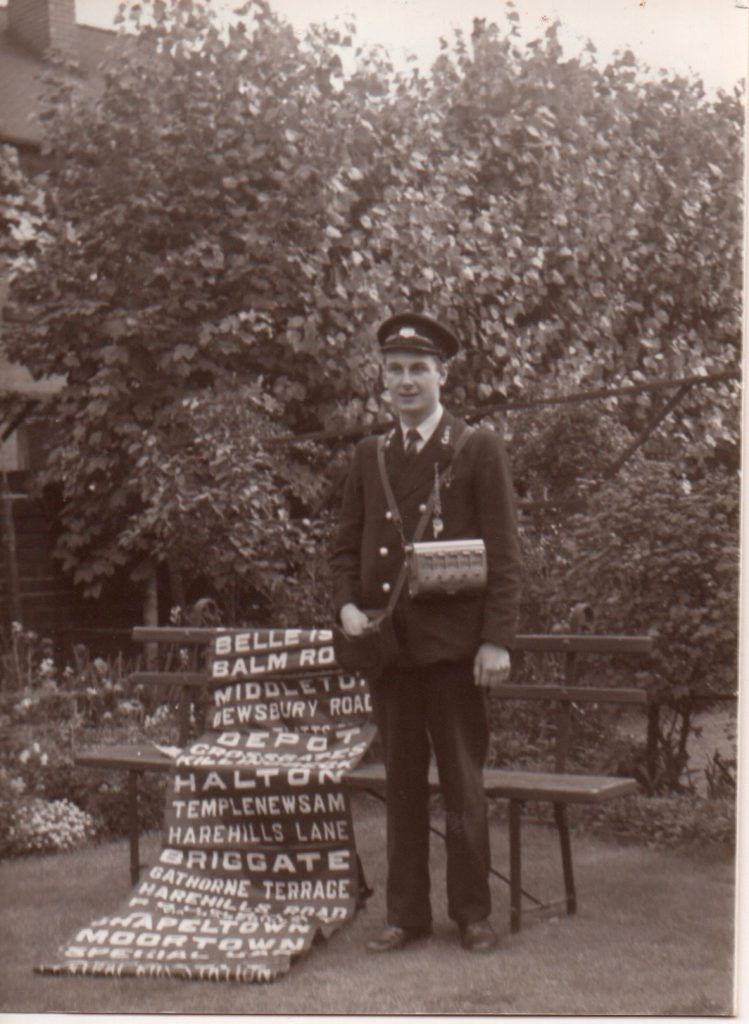 I was hooked before I was three, in 1940. It's not uncommon. The French film maker Bernard Tavernier, of a similar age to me, in a newspaper interview told how much he'd loved the trams in Lyon. Very early they taught him how to count and read, as he learned all their routes.
It was like that for me c1941, waiting with my parents for for the No 5 to Beeston in New Market Street. "Dad, where does the No 21 go?" I could read the number, but the destination 'Gipton Estate' had proved to be too hard!
In the 1950s Leeds City Transport was always short of staff. 'Wanted, Conductors and Conductresses' was a notice to be found in all vehicles. During the summer they took on students on vacation.
For me this was an unmissable opportunity to be near my beloved trams. Dad took photos of me in my uniform in our back garden with my prized, partly unrolled destination screen, purchased some years earlier at a tram enthusiasts day at Kirkstall gararge. It has such exotic destinations as 'Middleton', 'Dewsbury Road' 'Briggate' and 'Chapeltown'.
I rode on the last 12 Circular (28 March 1959) as well as the last Moortown & Roundhay car as it came down Briggate the same evening. I rode on the last tram from Beeston (19 November 1955) and from Dewsbury Road (28 September 1957).
Three years ago I organised a walk for the Leeds Transport Historical Society and it proved so popular that we are doing it again on Monday 9 July at 7:15pm.
It's an evening stroll down part of the trackbed of the Middleton tramway which carried passengers from 12 November 1925 to 28 March 1959.
The distance is about 1.5 miles, but there is the option to continue short stretch between the open-cast mine site and the M621, near to the site of the Cuckoo Steps and the polars by the site of Parkside rugby ground.
The group will meet on the Ring Road Beeston Park at the junction with Bodmin Road at 7:15pm. Look for the start of a footpath signposted 'Balkcliffe Lane'.
What remains to be seen? About a third of it. The trackbed through the woods, being inside the park itself, remains unchanged.
From there to the Cuckoo Steps the contours of the area were greatly changed by open cast coal mining in the early 1980s. You can still walk on a section starting from the former Cuckoo Steps bridge (dual levels) over the two railway tracks and behind the former Parkside Cricket and Rugby Ground.
A few yards of Moor Road and Hunslet Moor can be seen further down, but the Coal Staithe site is burried beneath junction 4 of the M621, which also covers the trackbed to a point beyond Parkside.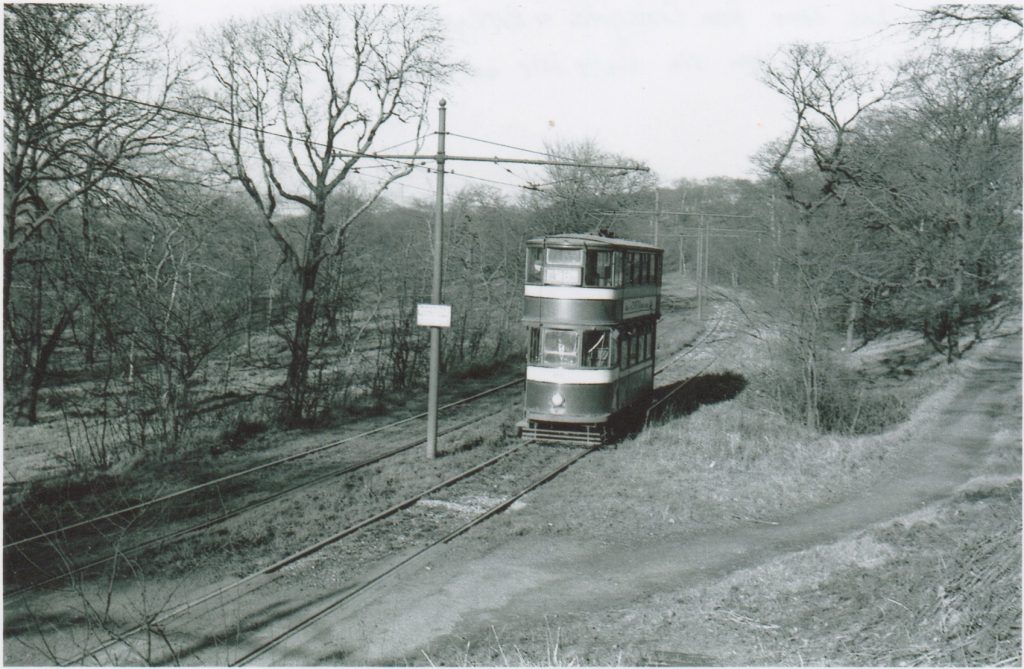 This post was written by Eric Smith.