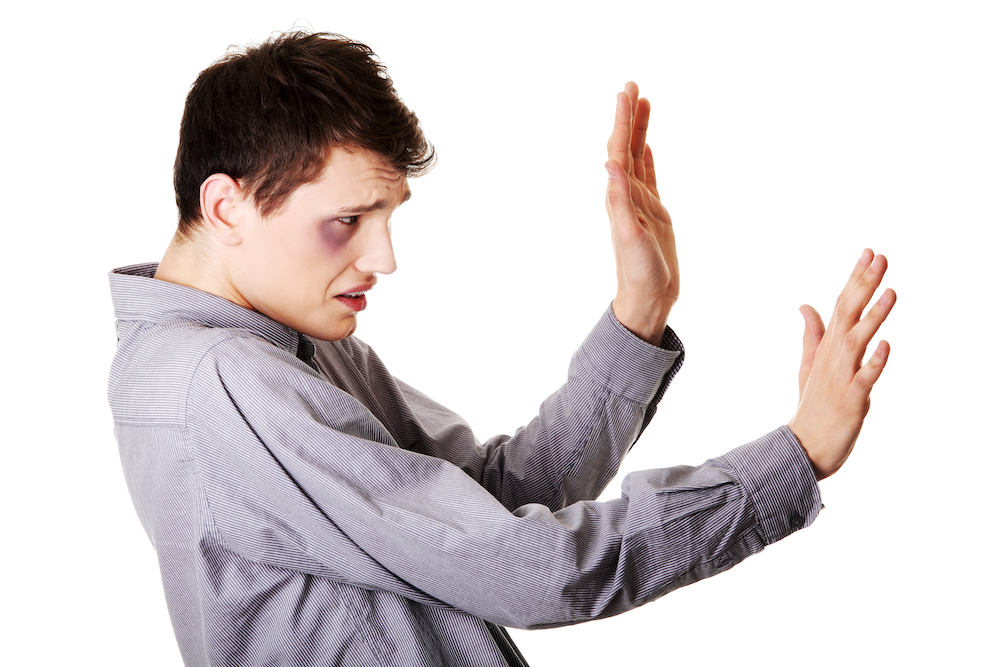 Domestic abuse wrecks lives, damages families and communities. In this series of posts we present the real life experiences of South Leeds women who have suffered various forms of domestic abuse. They make for uncomfortable reading, but it is important that we all understand domestic abuse, how to spot it and how to stop it.
We have kept the individuals anonymous. Where we have used names these have been changed to keep everyone safe. The stories, information and advice have been collated by Kushmina Begum, Claire Carter, Linda Meikle and others.
I was 28 years old and was working in mental health as a technical instructor, but always regretted not going to university and so I decided to go before I got too much older.
I started my course and loved it. After being there I while I was at a party at one of my class mates house I met a girl called Clare. She was 5 years younger than me and was in her last year at uni while I was in my first.
We hit it off straight away and before long I was pretty much living with her at the halls. Everything was great, but after 6 months it came time for Clare to finish her course and go home.
Her family lived up north in Newcastle, we were both not wanting this so we decided that she would stay and we would get a house together, money wasn't a problem because I was also working and Clare came from a very wealthy family.
So we moved in together and I started my second year at university and she looked for a job. The first couple of weeks were fine, she got a job and I started back at university. But after a couple of weeks she got fired. She told me it wasn't her fault and she found another job but the same thing happened.
Also her attitude started to change. She started to become resentful towards me because while she was having to work and was struggling and unhappy, I was still at university having fun.
The arguments started and before long things started being thrown, as well as punches and kicks. She was only tiny and weighed just over 8 stone while I was a big chap coming in at 14 stone, but I'm against any violence towards women.
She knew this and used it to her advantage. Sometimes I would just be sat watching TV and I would get a remote in the face, of course she was always sorry afterwards.
Things got worse and if I wanted to go out with my friends to the football, which I have done since we were kids, the night before she would start a argument on purpose and end up hitting me.
It started to effect my mental health, it was my mum who noticed something was wrong and finally I told her what was going on and so I moved out and went back to my parents.
This just shows you that domestic violence came happen to anyone and you have to find help and get out because they will never change.
Where to get help
In an emergency call 999. If you can't talk press 55 when prompted, the operator will stay on the line with you
Call the Leeds 24 hour domestic abuse phone line on (0113) 246 0401
Ask for "ANI" at any pharmacy offering a Safe Space, including Boots, Superdrug and many independent pharmacies. You will be taken to a private consulting room and offered support
Leeds Women's Aid run a refuge and offer advice a support: leedswomensaid.org.uk
If you need to travel to take up a refuge place you can travel free by train on the Rail To Refuge scheme
Find more information on the Leeds City Council website here
Other useful organisations:
Behind Closed Doors: Leeds based support for peopole affected by domestic violence and abuse www.behind-closed-doors.org.uk
Refuge: run a freephone 24-hour National Domestic Abuse Helpline: 0808 2000 247 www.refuge.org.uk
Respect: run a helpline for male victims of domestic abuse 0808 8010 327 mensadviceline.org.uk
Karma Nirvana support victims of honour-based abuse and forced marriages karmanirvana.org.uk