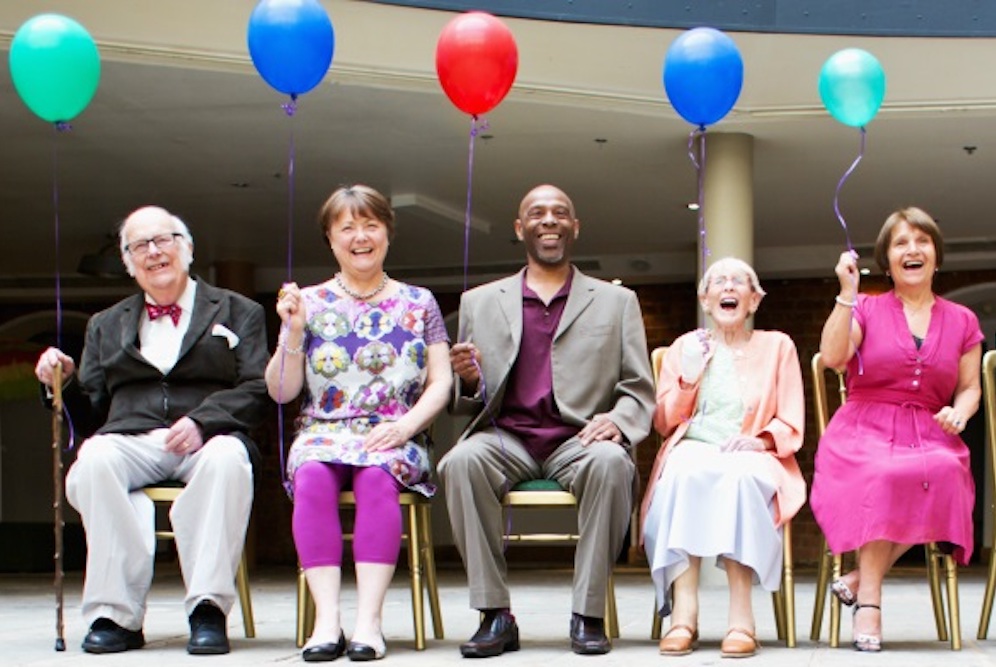 A series of real-life short stories by Leeds theatre company The Performance Ensemble will be broadcast on BBC Radio Leeds next week from Monday 10 August to Friday 14 August 2020.
The Performance Ensemble is a theatre company made up of people living in Leeds aged over 60. For six months they have been collecting the stories of the city's older generation with a view to bringing them together in a final production for Leeds 2023 Cultural Festival.
"We hope to gather 1001 stories by 2023," says Holbeck-based Artistic Director Alan Lyddiard. "The voice of the older generation is an important one; we are often left out of the narrative or are included only when we come under the category of 'vulnerable' and there's a lot more to us than that!"
The idea to work together came about when Alan was interviewed by popular Drivetime presenter Stephanie Hirst.
Stephanie was immediately intrigued by the 'Talking Heads' style from real-life Leeds.
"This is such a wonderful idea," said Stephanie. "We have much to learn from the older generation."
The pieces are written and read by five members of the Ensemble – each is no longer than two minutes and they tell their own personal stories that are sad, funny, and intriguing.
"We are delighted to work with BBC Radio Leeds on this project," Alan continues. "Both companies aim to represent the city and its people, so the partnership works beautifully."
You can listen to the stories on BBC Radio Leeds from on the Stephanie Hirst programme from 2pm each afternoon. www.bbc.co.uk/radioleeds  or tune in to 92.4FM
For more information on The Performance Ensemble and to read more stories visit www.theperformanceensemble.com
This post is based on a press release issued on behalf of The Performance Ensemble