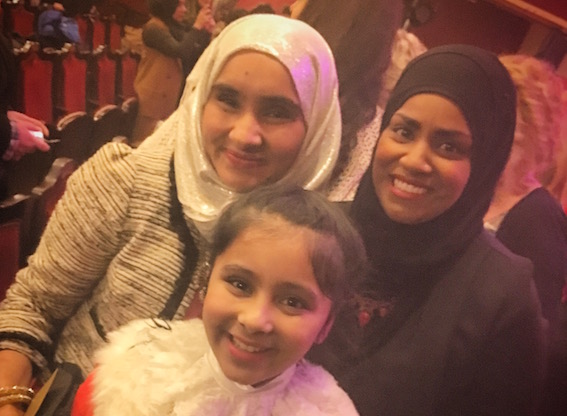 On Thursday 28 January 2016 I went to the Child Friendly Leeds Awards 2016.
The venue was the magnificent City Varieties; it was the first time I had ever been there. We were told many talented and famous people had performed there, even Charlie Chaplin. I was so excited to go to this event as I had been told there would be some famous people presenting and I also was going to be presenting an award, I had never done this in my life so I felt a little anxious.
The night was ace with so many acts performing in between each award; it was like Britain's Got Talent. My favourites were the two brothers who sang and played the guitar.
Next it was time for me to present the Children's Champion under 11's with Cllr Judith Chapman (Lord Mayor). Although I was full of adrenaline I was scared I may drop the trophy! But I didn't even though it was substantial! It went brilliantly and I was so pleased to meet Harry the winner who really deserved to win.
At the end of the night, we got to take selfies with Nadia (from the Great British Bake Off) and Clare (from the Apprentice), who said I had really nice eyelashes (hahaha)! It was a brilliant night and well done to all the winners.
This post was written by Hannah Begum (Children's Lord Mayor of Leeds) using our Create an article for South Leeds Life page.