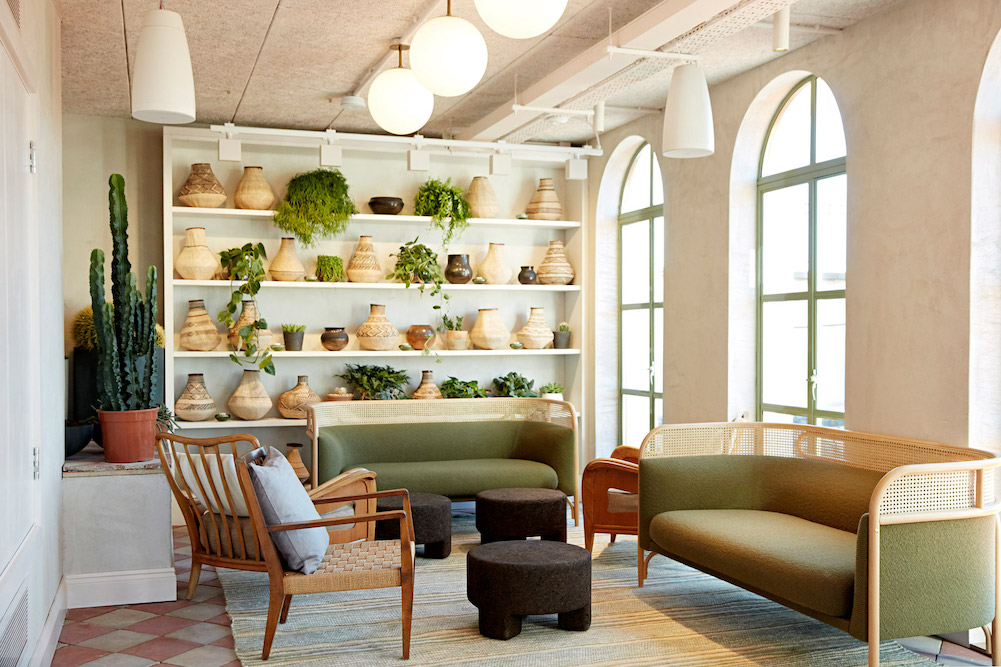 Two firms with sustainability at the core of their business have teamed up to create healthier homes. Luxury Beeston-based bedmaker, Harrison Spinks, and building materials provider, Adaptavate, have announced a strategic partnership centered around hemp. 
Having grown 382 acres of hemp this year, which ties up approximately 1,390 tonnes of CO2, Harrison Spinks typically uses the natural material as a sustainable mattress filling. But 100% of the crop is used with zero waste – and the waste hemp dust is now used by Adaptavate in its Breathaplasta natural lime plaster.
Enhancing the breathability of the plaster, the hemp dust used in Breathaplasta ensures not only an aesthetic stylish finish but one with environmental benefits. Highly absorbent and a great buffer of moisture, hemp shiv has excellent thermal values and can regulate the temperature of rooms while minimising condensation. 
Absorbing harmful chemicals and VOCs (volatile organic compounds), the hemp shiv improves indoor air quality, an increasingly important quality with people spending 90% of time indoors. Hemp also boasts an incredibly low dust content. 
Tom Robinson, Founder and Managing Director at Adaptavate, commented:
"Hemp is the superfood of construction products, which is why working with Harrison Spinks is such a natural fit. Both businesses are aligned and share core values around renewable and sustainable materials so we're really proud to be able to shout about this partnership and the benefits it brings to our plaster product and homes around the country."
Richard Essery, Director of Sustainability and Innovation at Harrison Spinks, continued:
"We already understand the benefits of growing hemp and using it in the home, which is why it's such a crucial part of our mattress production. Extending this to building materials and working with a company like Adaptavate which prides itself on 100% natural products, as we do, is a natural step for us as we continue on our ethical and sustainable circular design journey."
For every 1 tonne of hemp Harrison Spinks grows, 1.6 tonnes of CO2 is absorbed. Bolstering its sustainability commitments, the luxury bed manufacturer has just launched a dedicated recycling plant and its first ever annual sustainability report – harrisonspinks.co.uk/sustainability-report-2021.
Harrison Spinks boasts a range of sustainability accreditations and achievements, including a Carbon Neutral + status, two Queen's Awards for Enterprise in Sustainable Development and the development of its award-winning, glue-free Cortec™ spring system, that when placed at the core of any mattress, can be disassembled and recycled at the end of its lifetime. 
This post is based on a press release issued on behalf of Harrison Spinks