Services at the Middleton Railway resumed for the first time since 1 January on Sunday (2 August 2020) as the heritage railway celebrates its Diamond Jubilee.
The first service, a three-coach train powered by a Slough Estates No.3 engine, left Moor Road station at 11am following a ceremonial opening by Cllr Kim Groves.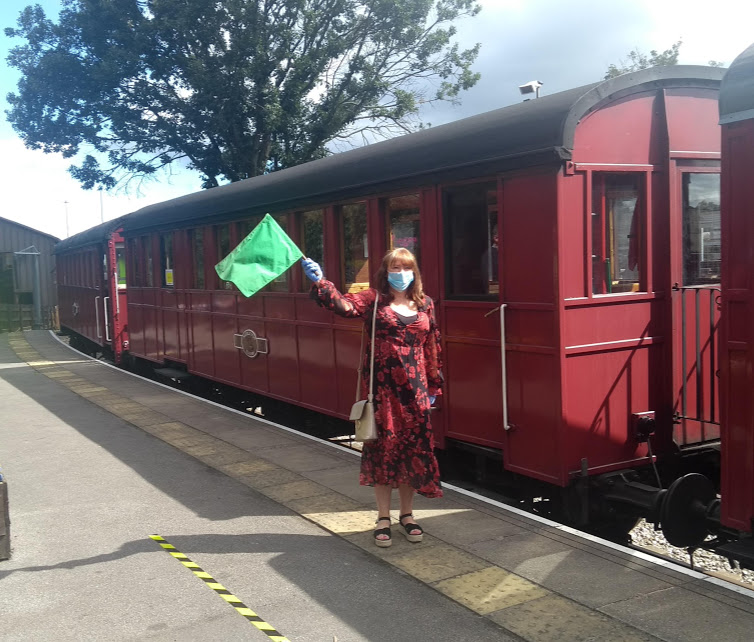 The train sported a special commemorative sign on its front to mark the Middleton Railway's 60th anniversary.
"It's a real honour. We would have had a special celebration this year that's been delayed. It's a popular attraction not just locally but also nationally," said Ms Groves, chair of the West Yorkshire Combined Authority Transport Committee and councillor for Middleton Park ward.

"It's great to see all the social distance measures in place and families adhering to them. If everyone keeps to their word on behaving then we'll be absolutely fine.

"It [Middleton Railway] is run by volunteers and is part of our history, so I'm so pleased to see it starting again today after such a difficult period for the community."
The railway is resuming services under a changed timetable and conditions amid the coronavirus pandemic, and will run an hourly service on Sundays.
Those booking online will be prioritised, although people turning up on the day will be admitted if space permits.
The railway is facing a period of uncertainty as several volunteers have had to shield during lockdown. An additional coach has been added to the Sunday service to facilitate social distancing.
However, a member of staff said that the resumption of more services is possible if there is enough passenger demand.
The Middleton Railway celebrated its 60th anniversary using diesel- and steam-powered engines in a private event in June.