South Leeds Life has pulled together details of as many activities as we could find going on locally during the school summer holidays.
Many are free; some charge a fee, although this is often subsidised; some have age limits; some need parents to stay; some have limits on numbers; many require you to book in advance; some may be fully booked up already; all will be great fun.
Take a look through the details on this page, follow up the contacts if you have more questions. Please note these listings have been updated since they appeared in our July-August newspaper.

Free play in Middleton Park
The Friends of Middleton Park have organised free play sessions every Tuesday and Wednesday, 1-3pm throughout the holidays.
Nature: Art & Exploration with the Park ranger will run on Tues 26 July, Tues 1, Wed 9 and Wed 16 August.
DAZL Dance on Wed 27 July, Tues 15 and Tues 29 August.
Health for All's ACE team will be running multi-sports and games on Wed 2, Wed 23 and Wed 30 August.
Den Building, 12-3pm runs on Tues 8 and Tues 22 August
All activities take place in or around the Visitor Centre by the lake.
Wild Play days at Skelton Grange
Skelton Grange Environmemntal Centre in Stourton is running two days of Wild Play in the woods for 8-12 year olds on Wednesday 26 and Thursday 27 July, 10am-4pm. Sessions vary but may include bushcraft skills, open fire cooking, wide games, shelter building wild food walks and more. Each day costs £30.
The centre is also hosting a week-long playscheme from 21-25 August, 9am-5pm costing £175 + VAT and booking fee.
Book for both events at www.tcv.org.uk/skeltongrange/courses-events
The Hunslet Club
The Hunslet Club Summer Gala takes place on Saturday 22 July, from 12-5pm. Entry is free. Attractions include inflatables, hook-a-duck, BBQ, Rides, Stalls, Live Performances, Music, Farm Animals, Games and more. Everyone is welcome.
The Hunslet Club Summer Activity Camp runs Monday to Friday from 26 July to 30 August for children in Year one and above. The activity camps give young people the chance to try something new, have fun, make friends, and participate in various sports and activities, such as baking, football, dodgeball, arts, and crafts and more. Tickets are £8 for a half day – either 9am-12pm or 12-3pm. Full-day tickets are £15. Book: www.hunsletclub.org.uk
The Summer Football Activity Camp runs on Mondays and Tuesdays from 31 July – 22 August. It is a great way for young people to learn new football skills, develop their confidence, make friends, and above all, have fun. Full-day tickets are £15 per day – 9am-3pm. Children aged 6–12, all skill levels welcome. Book: www.hunsletclub.org.uk
The Summer Rugby Activity Camp runs on Wednesdays and Thursdays from 2-24 August. The camp promotes making friends, learning new skills, and having fun. We welcome all young people of different abilities and backgrounds to join. Full-day tickets are £15 per day – 9am-3pm. Children aged 6–12, all skill levels welcome. Book: www.hunsletclub.org.uk
Breeze In The Park
Expect the famous Breeze inflatables, sports, art zones, food, music and entertainment when Breeze comes to a park near you.
Saturday 29 July: Parkside Field, Belle Isle
Tuesday 1 August: Cross Flatts Park, Beeston
Tuesday 29 August: Middleton Park
All events run 12-2:30pm and 3-5:30pm. There is a relaxed session for children with additional needs at Cross Flatts Park from 11am-12pm. Tickets are 50p per child per 2 hour session. Book at: www.breezeleeds.org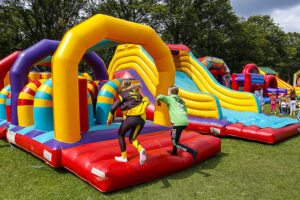 Free Activity Days
Organised by Leeds City Council Youth Services, each event runs from 12-3pm
Tuesday 1 August: Blenkinsop Field, Acre Road, Middleton, LS10 4HT
Thursday 3 August: Playing fields at Church Street / Grove Road, Hunslet, LS10 2AP
Tuesday 8 August: Hunslet Moor, Burton Row, LS11 5NL
Thursday 10 August: Cardinal Square, Beeston, LS11 8HS
Tuesday 15 August: Parkside Field, Belle Isle Road, LS10 3HF
Youth Services trips out
All trips need to be booked with Allison Dixon on 07891 277407 or email allison.dixon@leeds.gov.uk. You can book two trips (only one theme park) per young person, who must live in Beeston & Holbeck, Hunslet & Riverside, or Middleton Park ward.
Wednesday 2 August: E Karting Age 11-17 £4
Friday 4 August: Bowling Age 11-17 £4
Tuesday 8 August: Licks Football Tournament, Liverpool Age 11-12
Wednesday 9 August: Sheffield Water Wipe Out Age 11-17 £4
Friday 11 August: Flamingo Land Age 11-17 £6
Wednesday 16 August: Ninja Warrior Age 11-17 £4
Friday 18 August: Blackpool Age 13-17 £6
Monday 21 August: Waterslide Age 11-17 £4
Tuesday 22 August: Doncaster Dome Age 11-17 £6
Wednesday 23 August: Clip & Climb Age 11-17 £4
Hunslet Foundation Rugby Camps
The Hunslet Foundation and the Luke Gale Academy are running two free rugby camps this summer. The first is with Beeston Broncos at their base behind Lane End Primary School at the bottom of Beeston Road (LS11 8BB). The second is with Leeds Corinthians next to Middleton Leisure Centre, LS10 4AX.
Both camps run from Monday-Thursday, 9am-2pm, from 24 July-17 August. Lunch is provided and children will play a range of games as well as learning about healthy eating. Book: mickey.nuttall@gmail.com
Hunslet Foundation and Luke Gale Academy Summer Festival
Fifty-seven teams from 25 amateur clubs will convene in south Leeds on Sunday 6 August 2023  Leeds Corinthians RUFC, Nutty Slack, next to Middleton Leisure Centre. Special guests and also lots of family activities, including live music.
ParkPlay at Brickfield Park
ParkPlay is a chance to get active and play some family freindly games and is for children and adults. ParkPlay is free and there's no need to book. It takes place every Saturday morning throughout the year from 10:30am-12pm at Brickfield Park on Lady Pit Lane in Beeston Hill.
Explore Mega Mini Beasts and Dinosaurs in our parks
A new "planet discovery" game has come to Cross Flatts Park via the Love Exploring App. The app utilises augmented reality via your smart phone to discover sights via a game, and quiz to provide some family fun whilst out on a walk. Its available via the Love Exploring App which is free to download from your App Store. Click on games, and scroll to search the parks.
Currently you can hunt for Mega Mini Beasts on Holbeck Moor and at Brickfield Park; do a dinosaur safari or do a space walk at Cross Flatts Park; or complete the winter fairy trail at Middleton Park.
Hunslet Initiative & Involve Centre – updated 27 July
The Hunslet Initiative will be running their regular free kids multisport sessions on Tuesday 25 July: 3-4pm Grove Road Rec, Hunslet; 4:30-5:30pm Belle Isle MUGA (multi use games area) on West Grange Road / Jenkinson Place. On Tuesday 1 August the sessions will run 10:30am-12pm at Grove Road and 12:30-2pm at Belle Isle with a free snack bag provided.
On Monday 24 July there is free family craft, gardening and pizza making at the Involve Centre, Whitfield Avenue from 10am-3pm. Book 07419 366 058
Thursday 26 July is 'Japan Day' at the Involve Centre, 10am-3pm, with free crafts, games & food for children and young people. Book 07419 366 058
Free Ping Pong coaching and games session at the Involve Centre, 11:30am-1:30pm, on Thursday 26 July, including free lunch. Book 07419 366 058
More events have now been added, and check for the lastest news on Facebook at fb.com/thehunsletinitiative
The Not So Big Bad Wolf by Wrongsemble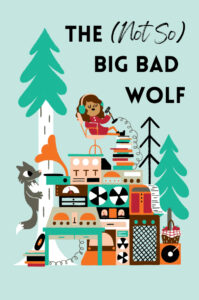 Little Red Riding Hood is on a mission to debunk the myths around her so called nemesis, with the help of a few storybook favourites, her red invisibility cloak, and a basket full of music, mayhem and magic tricks! But the truth is no fairytale… Behold as your favourite tales are re-spun and woven together in an epic new adventure from Wrongsemble on their travelling Imaginarium stage. Suitable for ages 4+
This is a Pay What You Decide performance meaning you pay after the performance in person with cash/card or online.
Performed on the outdoor stage Slung Low at Temple, 131 Water Lane, LS11 9UD so dress for the weather. Saturday 29 July, 1pm. Book: www.slunglow.org/shows
You can also catch the show on Wednesday 2 August at Hunslet Community Hub & Library, Whitfield Avenue (off Church Street) LS10 at 10:30am; or Thursday 3 August at Dewsbury Road Community Hub & Library, LS11 5 Book at: www.ticketsource.co.uk/leedslibraryevents.
Also at BITMO's Gate Centre, Aberfield Gate, Belle Isle, LS10 3QH on Wednesday 16 August.
Hunslet Nelson Cricket Club
Hunslet Nelson Cricket Club have teamed up with The Yorkshire Cricket Foundation to bring Yorkshire Enjoy Cricket week, aimed at providing boys and girls, aged 6-15, with differing abilities, the opportunity to participate in playing cricket and numerous themed games.
Monday 14-Wednesday 16 August, 9:45am-3pm. £10 per day including refreshments and food. Book at bit.ly/HunsletNelson.  Location: Gipsy Lane, Beeston, LS11 5TT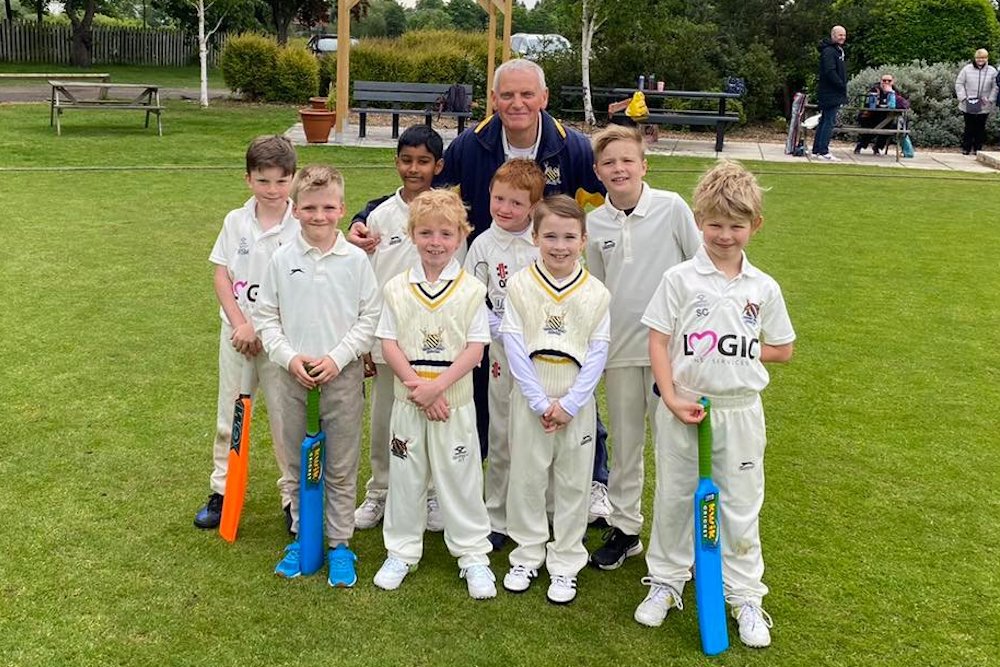 Re:establish
Re:establish will be running a range of activities in Beeston, Holbeck and Hunslet 4 day activity camps for 7-19 year olds each Tuesday-Friday from 1-25 August. Find out more at fb.com/restablishleeds. Book: 07984 588955
Re:establish will also present their Get Creative Summer Showcase on Saturday 29 July, 1-3pm at Hillside, Beeston Road, LS11 8ND. There will be food and refreshments and activities for all the family, as well as a chance to see some of the creative journey the young people have been on with The British Library.
Holbeck Moor Junior Football Club
Holbeck Moor JFC will have football training sessions throughout the school holidays as we prepare for the new upcoming season we have teams from Under 7 through to Under 16.
Under 7s and U8s: Saturday 9-10am
Under 10s and Under 11s: Tuesday 6-7pm and Saturday 9am-10:30am
Under 12s: Tuesday and Friday 6:30-8pm
Under 14s: Wednesday 6-7pm and Saturday 11am-12:30pm
Under 15s: Wednesday and Friday 6:30-8pm
Under 16s: Thursday 6-7:30pm.
Middleton Railway
Middleton Railway is open on weekends, and bank holidays, 10am-4pm. The museum is free, trains are £8 adult, £3 child, £20 family. The railway is also open on Wednesdays in school holidays with kids for a quid. The railway hosts a Children's Day on Saturday 5 August with activities, face-painting and more. Full details at middletonrailway.org.uk
Bands In The Park
Organised by the Friends of Cross Flatts Park, the final two events of this summer's programme are:
Sunday 16 July, 2:30-4:30pm: the 18th annual Beeston Dog Show as well as 'Swing O'Things' providing the music. Entries for the dog show will be taken from 1:30pm with judging starting at 2:30pm.
Sunday 23 July, 2:30-4:30pm: 'Duo Nostalagia' Songs accompanied by accordian promising tangos and more. Plus Wakefield ladies choir 'She Sings' will also perform.
Both events also include free craft activities for children and the café will be open selling homemade cakes.
Tiny Tetley
The Tiny Tetley Studio, located on the second floor of The Tetley, Hunslet's own art gallery, is a free creative play space for children under 5. Open Wednesdays-Sundays, 10am-5pm
Community Hubs & Libraries
We have four Community Hubs & Libraries in South Leeds:
Beeston, Town Street, LS11 8PN
Dewsbury Road, LS11 6PF
St George's Centre, Middleton, LS10
Hunslet, off Church Street, LS10 2NS
They will be hosting a range of children's activities over the summer based around this year's Summer Reading Challenge.
The theme is "Ready, Set, Read!" aiming to keep children's minds and bodies active over the summer break. Children can read anything they like – stories, poetry, fact books, graphic novels or listen to audiobooks – it's up to them! Physical or digital books can be borrowed from the library. We recommend reading at least six books over the summer, and there's a reward for each one read. After reading their sixth book, the challenge is completed and children will be awarded a certificate and medal.
Story Book Sports:  Can you beat the Queen of Hearts at Lego croquet? Do you know how to train your dragon to skateboard? Then sprint down to your local library to build a series of mini-games using Lego and different materials for famous book characters to take part in, ages 5+.
Middleton: Tuesday 1 August, 3:30-4:30pm
Hunslet: Monday 14 August, 2:30-3:30pm
Dewsbury Road: Friday 18 August, 11am-12pm
Micro-bit: Ready, steady, REACTION: Join us for this super-speedy coding session, to celebrate the Summer Reading Challenge 2023! You'll be designing a game controller, before coding a Micro:bit to measure the speed of your reactions. Ages 7+
Beeston: Friday 11 August, 11am-12pm
Story-opoly: Team up to create your very own gigantic boardgame, inspired by your favourite books! Will you fly across the board on a Nimbus 2000, or become trapped in a sticky river of chocolate? Make your fortune in Emerald City, or be tricked into a heffalump trap in Thousand Acre Wood? It's all to play for, so roll the dice and celebrate this year's Summer Reading Challenge theme of sports and games. Age: 5+
Middleton: Tuesday 22 August, 11am-12pm
All events are free but you must book a place at www.ticketsource.co.uk/leedslibraryevents. Children must be accompanied by an adult.
Leeds Discovery Centre
The Leeds Discovery Centre houses all the items owned by Leeds Museums that aren't currently on display. It's located on Carlisle Road, Hunslet, LS10 1LB, near the Royal Armouries.
Behind The Scenes Tours: 1-2pm every Tuesday and Thursday from 25 July.
T-Shirt Printing Workshop: 10am-12pm Wednesday 2 August
Sculpture Workshop: 10am-12pm Wednesday 9 August
Pretty Patchwork Workshop: 10am-12pm Wednesday 16 August
Photography Workshop: 10am-12pm Wednesday 23 August
Magnified Minibeasts Workshop: 10am-12pm Wednesday 30 August
Free, booking essential. Please ring (0113) 378 2100 or email discovery.centre@leeds.gov.uk
Thwaite Watermill
Summer at Thwaite: Get back to nature during the Summer School Holidays! Our explorer packs are available from reception for those wanting to dig a little deeper into the wildlife trails our tiny island paradise.
As an added extra, track down the animal footprints during the first three weeks of summer and enjoy Birds of Thwaite Bingo in the final three weeks. Learn all about the different birds who frequent our island and get a line or a full house to claim yourself a special prize!
Saturdays and Sundays 12-4pm, Thwaite Lane, Stourton, LS10 1RP
Junior parkrun
Cross Flatts junior parkrun is a free, fun, and friendly 2km event for children aged 4 to 14 year old. It takes place every Sunday morning at 9am starting at the top (Beeston Road end) of Cross Flatts Park. It's free and you don't need to book, but please register online before your first event.
Park Roll
Every Saturday morning through the summer months a community of local people come together to enjoy rollerskating at Cross Flatts Park. Park Roll takes place in the Multi Use Games Area (MUGA) near Maud Avenue, starting at 10am.
For some its an activity enjoying a childhood hobby, for others its children and adults learning how to rollerskate for the first time. It's a vibrant session, which is full of South Leeds residents sharing a space, doing something they all enjoy. Rollerskates and pads are available to book and borrow for free via ls-ten.org
Cottingley Play Days
Every Thursday through the summer, 12-2pm, at Cottingley Community Centre. £2.50 per session.
Big Bike Fix
Does your, or your children's, bike need fixing for the summer, or are you looking for a donated bike? The Big Bike Fix is based in Beeston on Harlech Avenue, LS11 7DT. The workshop is open to the public every Sunday 12-4pm.
Hamara Healthy Living Centre
The Hamara Healthy Living Centre on Tempest Road, LS11 6RD is running a summer playscheme for children in Years 1-6, from 31 July to 25 August.
Nishkam Nursery
Nishkam Nursery in Beeston are running a holiday club for children aged 2-16 years. It starts on Monday 31 July and runs 9am-3pm each day, costing £8 per 3 hour session. Book: (0113) 345 1447, leeds@nishkamnursery.org.uk.
Leeds Bear Hunt
Leeds Bear Hunt brings the magic of Michael Rosen's iconic children's book, We're Going on a Bear Hunt, to life with a blaze of colour and creativity. 35 giant Bear sculptures and nearly 50 Bear Cubs will hide in plain sight all summer on the streets and within the parks of Leeds, highlighting iconic spots and hidden gems, whilst engaging with our local communities.
Can you find them all? Download the Leeds Bear Hunt app from your app store or download a map here. Sites in South Leeds include The Tetley art gallery, Leeds Dock and Globe Point in Holbeck.
Swimming and Sports Classes at Council Sports Centres
Active Leeds is running a range of activities through the school holidays at John Charles Aquatics Centre and Middlerton Leisure Centre. These include:
Intensive swimming lessons
Synchronised swimming taster
Introduction to Diving
Multi Sports
Football
While you're here, can we ask a favour?
South Leeds Life is published by a not-for-profit social enterprise. We keep our costs as low as possible but we've been hit by increases in the print costs for our monthly newspaper – up 83% in the last 12 months.
Could you help support local community news by making a one off donation, or even better taking out a supporters subscription?
Donate here, or sign up for a subscription at bit.ly/SLLsubscribe